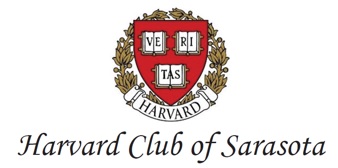 Announcing
Friday, December 8, 2023 Luncheon
with BRIAN MORRA

Harvard Business School AMP Class of '09, AUTHOR, HISTORIAN,

FORMER U.S. INTELLIGENCE OFFICER, RETIRED SR. AEROSPACE EXEC, & SARASOTA RESIDENT

Speaking on "The Able Archers: the Soviet Nuclear War Scare of 1983"
Friday, December 8, 2023
11:45 am - 1:15 pm
@Michael's On East
1212 S. East Ave.
Sarasota, FL 34229
---
"The Able Archers: The Soviet Nuclear War Scare of 1983"
SYNOPSIS
"Imagine if there were a series of events that nearly caused an intercontinental nuclear war, and all of it was kept secret for decades."
That is what happened in November 1983 when the world came closer than it ever has to nuclear war.
And hardly anyone recognized it.
Join us to discuss what's gone down in history as the "Crisis of Able Archer 83" with former Air Force Intelligence officer Brian Morra. Brian's whose thriller, The Able Archers, brings to life the story of how humanity narrowly avoided extinction in the fall of 1983. His writing is based on first-hand experience and abundant research into the incident.
The crisis was sparked by an annual NATO military exercise known as Able Archer. These maneuvers simulated a scenario where NATO forces went from a conventional conflict to a nuclear war, involving the highest levels of command. The simulation of nuclear escalation on NATO's part was a little too realistic for the Soviet Union, which grew increasingly alarmed as they monitored the exercise from behind the Iron Curtain.
In the early 1980s, a staccato series of crises eroded US-Soviet relations. The Soviet invasion of Afghanistan, the deployment of American Pershing II ballistic missiles in Europe, the Soviet shootdown of Korean Air Lines flight 007, and a false warning of multiple nuclear missiles being fired from silos in North Dakota put both sides on edge. The Soviet leadership, under the newly appointed General Secretary Yuri Andropov, was highly suspicious of US intentions and believed that Able Archer 83 might be a cover for a real nuclear attack. The exercise's realistic nature, including the use of codes and procedures closely resembling those used in an actual nuclear launch, contributed to this misunderstanding.
In response to their perceived threat, the Soviet Union took a series of alarming actions during the exercise. These included deploying additional troops, putting their nuclear forces on high alert, and initiating preparations for a retaliatory nuclear strike.
A few US commanders recognized the seriousness of the Soviet response and understood it as a reaction to Able Archer. The crisis defused, but it still remains a hot subject of historical debate and conjecture.
The Able Archers book tells the fictional but based-on-life story of US Air Force Captain Kevin Cattani and Soviet GRU Colonel Ivan Levchenko who team up in the fall of 1983 to stop the worst nuclear crisis of the Cold War. The action reaches a crescendo with the largest nuclear war exercise in the history of the Cold War. Nerve-wracking episodes unfold in locations from Tokyo to Moscow to East Berlin and more. At a time of apocalyptic confrontation, the United States and the Soviet Union rely on Cattani and Levchenko to prevent a global nuclear war.
If you're looking for endorsements of The Able Archers, you won't find a chorus of praise from a more esteemed group of reviewers. Here is a selection below:
"Occasionally, a work of fiction is best suited to bring little-known but dangerous historical events to life. In the fall of 1983, Soviet leaders apparently became deeply worried that the U.S. was preparing to launch a surprise nuclear attack on the USSR under the cover of a NATO exercise titled 'Able Archer.' Brian Morra's novel The Able Archers builds a tension-packed story around those events and paints a cast of heroic figures on both sides who prevent a global catastrophe. While a gripping work of fiction, The Able Archers is a powerful reminder of the value of human judgment—and the continuing peril posed by nuclear-armed powers."
—Robert M. Gates, CIA Deputy Director for Intelligence 1982-1986, Director of Central Intelligence 1991-1993, and Secretary of Defense 2006-2011
"Brian Morra's historical thriller is a fast-paced ride through one of the worst crisis periods of the Cold War. Replete with colorful American and Russian characters, The Able Archers is a terrifying yet factual story of how a few people prevented a global nuclear war. It's frighteningly relevant to today's fraught geo-political scene—one of the must-read novels of 2022!"
—Jack Carr, former Navy SEAL Sniper and #1 New York Times bestselling author of In the Blood
"A brilliant thriller full of practical lessons for policy-makers… A seamless blend of carefully researched history and a fascinating cast of both real and fictional characters…"
—Admiral James Stavridis, USN (ret), 16th Supreme Allied Commander at NATO
"The publication of The Able Archers is exceptionally timely as America faces a return to the Cold War and a possible stand-off with our nuclear capable adversaries.
While this is a fictionalized account of a real-world incident that took place during the 1983 NATO exercise Able Archer, it demonstrates the absolutely real possibilities of mismanagement and misjudgment. This would have been an amazing book in 1983 but in 2022 it is much more important. The Able Archers is possibly the most important book to be published this year."
—General Bryan Doug Brown, USA (ret), 7th Commander US Special Operations Command
"Brilliant and riveting combination of action and suspense, written by one who captures so many details it's easy to imagine the writer might have participated in a similar series of events years ago. Brian Morra's spell-binding tale grips the reader from page one through the twists and turns of spy craft and kinetic military activity to a surprising and satisfying conclusion. First-rate work by a skillful author."
—Admiral Timothy J. Keating, USN (ret), former commander of Pacific Command and Northern Command
Brian J. Morra is a former U.S. intelligence officer and a retired senior aerospace executive. He helped lead the American intelligence team in Japan that uncovered the true story behind the Soviet Union's shootdown of Korean Airline's flight 007 in September 1983. He also served on the Air Staff at the Pentagon while on active duty. As an aerospace executive, he worked on many important national security programs.
Mr. Morra earned a BA from William and Mary, his MPA from the University of Oklahoma, his MA in National Security Studies from Georgetown University, and completed the Advanced Management Program at Harvard Business School in 2009.
---
OTHER UPCOMING HARVARD CLUB OF SARASOTA EVENTS