PRESIDENT'S WELCOME
THE HARVARD CLUB OF SARASOTA (2022-2023)
Serving 800+ Permanent & Seasonal Members of the Harvard Community in Sarasota, Manatee, & Charlotte Counties.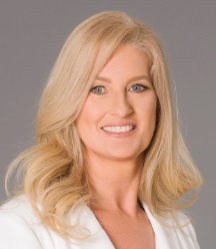 Club President Manda Schossberger Jordan, AB'90
---
TO: All Harvard and Radcliffe Alumni, Faculty, Spouses, Students, and Friends
FROM: Manda Jordan, AB'90, Harvard Club of Sarasota President
.
Welcome to the Harvard Club of Sarasota!!
The Harvard Club of Sarasota Inc. is a 501(c)(3) non-profit serving Harvard alumni and friends throughout Sarasota, Manatee, and Charlotte Counties on Florida's Gulf Coast. Our Club represents the vibrant connection between our local Harvard community and Harvard University at-large, fostering relationships, communication, philanthropy, and life-long connections between the University, current Harvard students, and graduates of the College and graduate schools.
Club membership is open to Harvard alumni, faculty, and specified degreeholders and family members.
This past year, we've held some amazing events with business and community leaders, renowned Harvard faculty, distinguished dignitaries, and more - including joint luncheons and webinars with other Florida Harvard Clubs and Ivy League school clubs throughout the region!
Click here to view all upcoming 2022-2023 events that we have in store for you!
Overall, as a Member of the Harvard Club of Sarasota, you'll enjoy:

Connecting with Harvard's global community of alumni, faculty, and experts across a multitude of disciplines as well as with community leaders, school administrators, prospective students, and charitable and professional organizations throughout the region.

Over 20 events annually, including academic lectures and luncheons with Harvard faculty and other renowned speakers, year-round social networking Happy Hours & "Young Alumni" events, special "behind-the-scenes" visits with the arts, philanthropists, business executives, and much more.

Members-only advanced ticket purchase options, priority reservations, and event pricing (as available).

Important opportunities to Give Back:
I look forward to connecting with each of you this season and would love to have you join us to share your gifts and help ensure that every member of our extended Harvard family feels welcome, valued, and an important part of our local and global community!
If you have an idea or are interested in volunteering in some way, please let us know, and thank you for all that you do!

Sincerely,
Manda Jordan, AB'90
President, Harvard Club of Sarasota
Phone: (978) 886-2788
Email: MandaJordan7000@gmail.com

*For a Master List of all Harvard Club of Sarasota events + directions for adding our Club's events to your Google Calendar, click here.
*To make a contribution to our Club's Student Scholarship Fund and/or our Principals' Center Fellowship Program Fund, click here.
*To join as a first-time member of our Club or to renew your existing membership, click here.