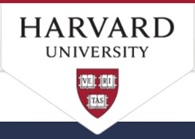 HARVARD-AT-LARGE
Events & Additional Resources
---
Surf multiple Harvard School, Club, Association, & Shared Interest Group (SIG) sites for additional content to consume!
Harvard University has 12 degree-granting schools in addition to the Radcliffe Institute for Advanced Study
Below you will find a few specific links to Harvard University-wide Events and Additional Resources
*For a Master List of all Harvard Club of Sarasota events + directions for adding our Club's events to your Google Calendar, click here.
*To make a contribution to our Club's Student Scholarship Fund and/or our Principals' Center Fellowship Program Fund, click here.
*To join as a first-time member of our Club or to renew your existing membership, click here.