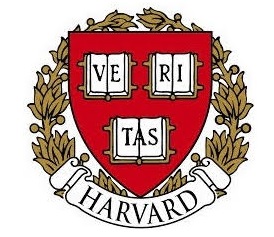 Welcome to the Harvard Club of Sarasota!
For Greetings from Club President, Manda Jordan, click here
Our Club is the dynamic point of contact and interaction between Harvard University and our vibrant Harvard Alumni located throughout Sarasota, Manatee, and Charlotte Counties on Florida's Gulf Coast! We have an incredible group of Officers and Directors on our Board, and we are working hard to create an overall program that meets your needs.
Please feel free to reach out to us at any point. We would love to connect, and we have plenty of opportunities for you to join us in making our local Harvard community even stronger!
---
2023-2024 Program Highlights
For our Club's Master List of Events, click here
Events
Happy Hours / Networking Events

Speakers, Panels, Lectures, Virtual Meetings & Webinars

Luncheons

/

Dinners / Evening Events

On-site Visits

Sporting Interests
---
Giving Back
---
*To join as a first-time member of the Harvard Club of Sarasota or to renew your existing membership, click here.
*To make a contribution to our Club's Student Scholarship Fund and/or our Principals' Center Fellowship Program Fund, click here.

Upcoming Events
Upcoming Events Below
Happening now
5:33PM Sat 1 Sep 2018 - 12:01AM Thu 1 Jul 2055, Eastern timezone

Great events are in store for our Harvard Club of Sarasota season. Join us to get engaged, connect with local students & athletes, interview freshman applicants, present Harvard Prize Book Awards, and So Much More!

Happening now
5:33PM Sat 1 Sep 2018 - 12:01AM Thu 1 Jul 2055, Eastern timezone

Happening now
6:00PM Thu 22 Oct 2020 - 7:30PM Mon 22 Oct 2040, Eastern timezone

Surf multiple Harvard School, Association, & Special Interest Group (SIG) sites for additional content to consume!