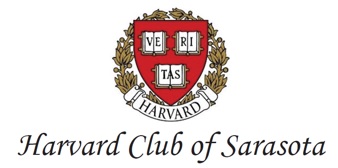 Friday, January 13, 2023 - Luncheon
with New College of Florida President
PATRICIA OKKER, PH.D.

11:45 am - 1:15 pm
Luncheon @Michael's On East
1212 S. East Ave.
Sarasota, FL 34229
NEW COLLEGE - The Honors College of Florida & No. 5 Public National Liberal Arts College - U.S. News & World Report
Dr. Okker will speak on New College's mission, vision, community efforts, and unique approach to planning for the future.
---
ABOUT DR. PATRICIA OKKER
Dr. Patricia Okker currently serves as New College President and Professor of English. Dr. Okker's teaching and scholarship focus on nineteenth-century American literature, particularly American periodicals and women's writing. She is the author of two books and one edited collection: Our Sister Editors: Sarah Josepha Hale and the Tradition of Nineteenth-Century American Women Editors, Social Stories: The Magazine Novel in Nineteenth-Century America, and Transnationalism and American Serial Fiction. Dr. Okker is also the author of over 15 journal and magazine publications. In 2003 she was awarded a William T. Kemper Fellowship for Teaching Excellence.
Prior to her arrival at New College in 2021, Dr. Okker spent 31 years at the University of Missouri, both as a faculty member in the Department of English and in a variety of leadership roles. From 2017-2021 she served as Dean of the College of Arts and Science, where she led efforts that improved student retention rates, increased the diversity of faculty and leadership in the College, implemented a college-wide initiative around career education, and successfully completed the college's largest fundraising campaign. Dr. Okker earned her Ph.D. from the University of Illinois Urbana- Champaign, her M.A. from the University of Georgia, and her B.A. from Allegheny College.
Join us on FRIDAY, January 13th, 2023 at Michael's on East for a discussion with Dr. Okker on her efforts to meet the individual needs of all students while providing innovative solutions throughout our Greater Florida Gulf Coast community and into the future!
All Harvard alumni & guests are welcome!
A great opportunity to commune with friends and connect with your greater Harvard community!!
WE LOOK FORWARD TO SEEING YOU THERE!
---
*TO JOIN THE HARVARD CLUB OF SARASOTA OR RENEW YOUR MEMBERSHIP, CLICK HERE
* TO CONTRIBUTE TO OUR CLUB'S STUDENT SCHOLARSHIP FUND & PRINCIPALS' CENTER FELLOWSHIP FUND, CLICK HERE.
*TO VIEW ALL UPCOMING 2023 HARVARD CLUB OF SARASOTA EVENTS, CLICK HERE
---
OTHER UPCOMING EVENTS in 2023: