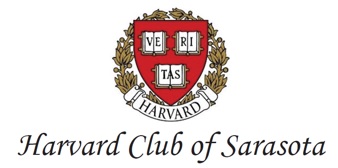 Friday, March 10, 2023 - Luncheon with
JOHN S. ROSENBERG, EDITOR of

speaking on
"Harvard at 400: Looking Ahead, Looking Back"
11:45 am - 1:15 pm
Luncheon @Michael's On East
1212 S. East Ave.
Sarasota, FL 34229
---
ABOUT EDITOR JOHN S. ROSENBERG
JOHN S. ROSENBERG, Yale '75, was named the 13th Editor of Harvard Magazine on Nov. 18, 1994 and is the first non-alumnus to serve as Editor. Ushering a new era of magazing coverage, Rosenberg has presided over almost two decades of Harvard reporting and unprecedented change across the university, including the recent election of CLAUDINE GAY as Harvard's thirtieth President and of SARAH C. KARMON as Executive Director of the Harvard Alumni Association (HAA).
Given the University's upcoming 400th anniversary in 2036, Rosenberg will reflect on how the University has changed in recent decades while imagining a look ahead - for investments, interdisciplinary and interschool research and teaching, University growth, governance, and leadership, all while maintaining the values of open inquiry and speech.
Join us on FRIDAY, March 10th, 2023 at Michael's on East for an inspiring discussion with John S. Rosenberg on "Harvard at 400: Looking Ahead, Looking Back."
All Harvard alumni & guests are welcome!
A great opportunity to commune with friends and connect with your greater Harvard community!!
WE LOOK FORWARD TO SEEING YOU THERE!
---
*TO JOIN THE HARVARD CLUB OF SARASOTA OR RENEW YOUR MEMBERSHIP, CLICK HERE
* TO CONTRIBUTE TO OUR CLUB'S STUDENT SCHOLARSHIP FUND & PRINCIPALS' CENTER FELLOWSHIP FUND, CLICK HERE.
*TO VIEW ALL UPCOMING 2023 HARVARD CLUB OF SARASOTA EVENTS, CLICK HERE
---
OTHER UPCOMING EVENTS in 2023: