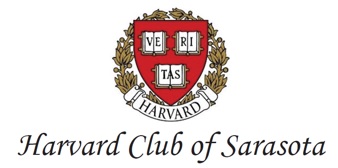 March 2022 Luncheon

Mark Pritchett, CEO & Jon Thaxton, Sr. VP
Gulf Coast Community Foundation
~~~
Friday, March 11, 2022
11:45 am - 1:15 pm
@Michael's On East
1212 S. East Ave.
Sarasota, FL 34239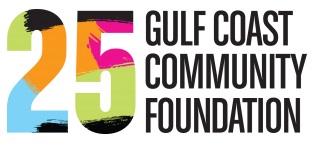 ---
25 Years of Innovation
Over 800 community foundations exist in the United States, and many of them have a tremendous impact on their communities' environment, education, health and human services, and arts.
In our region, Gulf Coast Community Foundation is a young, 25-year-old community foundation that has played a substantial leadership role in some of Sarasota's most iconic, impactful, and expensive projects, including The Bay, The Legacy Trail, and our region's homeless system of care.
Much of Gulf Coast's growth and success is attributed to the Gulf Coast Community Foundation's innovative approach to philanthropy. The "secret sauce" lies within its leadership model and dedicated team of professionals who execute its mission every day.
Gulf Coast is one of the fastest growing community foundations in the past 25 years, and since 2010, Gulf Coast has been recognized five times as one of the "Best Nonprofits" to work for in the country, with its most recent recognition in 2021.
CEO Mark Pritchett and Senior Vice President Jon Thaxton will discuss regional priorities and present how Gulf Coast's leadership model and innovative approach to philanthropy are redefining Sarasota's quality of life now and into the future.
---

ABOUT MARK PRITCHETT
CEO and President
Dr. Mark Pritchett was recruited by Gulf Coast Community Foundation in 2008 to guide the foundation's grantmaking and increase its public policy work on emerging community issues. Then in 2015, after a nationwide search, Mark was selected to lead Gulf Coast as its President and Chief Executive Officer. Together with its donors, Gulf Coast is recognized broadly as a leader in innovative philanthropic initiatives that boldly transform our region.
Under his leadership, Gulf Coast has surpassed $420 million in grants invested throughout our region and across the United States.
Mark is known as a seasoned leader in business, philanthropy, and public policy. In 2018, Florida Trend magazine recognized Mark as one of Sarasota's "Impact Players" for his leadership in addressing many of our region's toughest issues, and under Mark's direction, Gulf Coast Community Foundation has been honored nationally as a "top 25" nonprofit to work for two years in a row and three of the past five years.
Before joining Gulf Coast, Mark served as Executive Vice President of The Collins Center for Public Policy, Vice President of Enterprise Florida, and Vice President of The Florida Chamber of Commerce. Through these positions, he honed his skills as a creative problem solver and collaborative leader.
Mark has earned a statewide reputation for taking on bold and controversial issues, building consensus, and crafting innovative solutions. Two of his most notable accomplishments were leading the Governor's Select Task Force on election reform following the controversial 2000 U.S. Presidential election and creating a pioneering mediation service to assist homeowners and insurance companies in resolving hundreds of millions of dollars in property damage disputes after the unprecedented 2004 and 2005 hurricane seasons.
Mark currently serves on the boards of the Florida Chamber Foundation, Sarasota Chamber of Commerce, the Sarasota County Economic Development Corporation, and the Community Foundations of Florida CEO Leadership Team. He is a Lifetime Member of Leadership Florida and personally supports dozens philanthropic endeavors outside of his role as CEO of Gulf Coast Community Foundation.
He earned his Bachelor of Science and Master's degrees from the University of Kentucky and his Ph.D. from Florida State University.
---
ABOUT JON THAXTON
Senior Vice President for Community Investment
Jon Thaxton creates and implements Gulf Coast Community Foundation's key strategies for transforming our region's nonprofit community and providing leadership on emerging issues. Jon joined Gulf Coast in 2012 as Director of Community Investment while completing his 12th year of service on the Sarasota County Commission, and he was promoted to Senior Vice President in 2015.
In his role, Jon works with nonprofit organizations, donors, and other community partners to invest Gulf Coast grants and resources in projects that will transform our region and improve public policies. His knowledge of the region and the relationships he built as a public servant are tremendous assets to his work. Jon has provided critical leadership on behalf of Gulf Coast in our community's creation of a system of care for homeless children and families, and he is part of the cross-sector team that is adapting that model to effectively house and support unaccompanied homeless youth and chronically homeless adults. Other transformative projects in which Jon plays a key role include community-driven efforts to extend the multiuse recreational Legacy Trail in Sarasota County and to sustainably redevelop the Sarasota Bayfront.
Jon also is recognized throughout Florida as a leading advocate for protecting the natural environment. A fifth-generation Floridian, he was raised on a farm near Osprey and began working at his family's real estate company at the age of 14. Jon began his environmental advocacy at Venice High School in 1974 as a founding member of the Ecology Club, and in 1996 he was featured in National Geographic for his efforts to protect endangered species.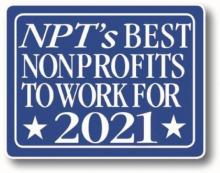 All Harvard alumni & guests are welcome!
A great opportunity to commune with friends and connect with your greater Harvard community!!
WE LOOK FORWARD TO SEEING YOU THERE!
---
*TO JOIN THE HARVARD CLUB OF SARASOTA OR RENEW YOUR MEMBERSHIP, CLICK HERE
* TO CONTRIBUTE TO OUR CLUB'S STUDENT SCHOLARSHIP FUND & PRINCIPALS' CENTER FELLOWSHIP FUND, CLICK HERE.
*TO VIEW ALL UPCOMING 2021-2022 HARVARD CLUB OF SARASOTA EVENTS, CLICK HERE