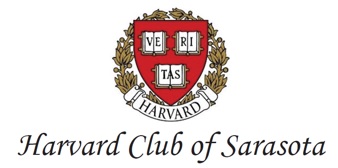 Wednesday, December 9, 2020, @ 12 noon
"COVID-19 & the State of Healthcare in our Community"
with David Verinder,

President & CEO
Sarasota Memorial Health Care System
Join us at noon on Wednesday, Dec. 9, 2020, for a presentation & conversation with Sarasota Memorial Health Care System CEO David Verinder to learn how the novel coronavirus and COVID-19 have impacted our community hospital and how healthcare providers continue to prepare for pandemic-related challenges in the months ahead. SMH has treated the lion's share of COVID-19 patients in our community who require hospitalization – nearly 900 inpatients from the onset of the pandemic in March through the end of September, and the numbers continue to rise. The health system has expanded its testing capacity and telehealth capabilities and remains focused on a number of operational and safety measures to maintain the staffing and bed capacity needed to safely care for COVID and non-COVID patients, while forging forward with a state-of-the-art new hospital in Venice and comprehensive Cancer Institute and also devoting significant resources to research initiatives, including bringing multiple clinical trials and the latest treatments available to our community at large.

Please join us for this important update on the health and well-being of our community!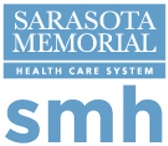 ---
Click on the Link Below to Register for the Webinar:
Please Note:
After the moderated discussion, there will be time for Q&A. Please email your questions in advance to Manda Jordan at mandajordan7000@gmail.com. We will take as many questions as time allows. The webinar will last for approximately one hour.
Click here to

Join the Harvard Club of Sarasota

before 12/14/2020 (

deadline has been extended

!!) to be included in our Club's Printed Membership Directory for 2020-2021

& in order to receive The Sarasota Institute's 20% off membership discount code (valid through 12/31/2020; only Harvard Club of Sarasota paid members are eligible).
---
ABOUT DAVID VERINDER
In 2014, the Sarasota County Public Hospital Board unanimously appointed David Verinder President and Chief Executive Officer (CEO) of Sarasota Memorial Health Care System.
David has overseen the development and successful launch of new medical services to improve the community's access to high-quality health care. In 2015, Sarasota Memorial opened Sarasota County's only Trauma Center, a Level II program that cares for patients with life-threatening injuries and accidents. In 2017, the health system began an internal medicine residency program with Florida State University's College of Medicine to address local physician shortages and later launched an Emergency Medicine residency program. In 2017, Sarasota Memorial also completed a new state-of-the-art Rehabilitation Pavilion on its main campus to help patients regain their independence and quality of life following illness and injury. In 2018, the organization received approval from the state to open a new hospital in Venice, paving the way for the health system's most significant expansion in its history.
During David's tenure, Sarasota Memorial has earned national recognition for its high-quality care. The health system is one of only 52 hospitals nationally and the only hospital in Florida to earn the federal Centers for Medicare & Medicaid's highest five-star rating for quality and safety in all reporting periods since the federal rating program began in 2016. Sarasota Memorial also has earned the top "A" grade designation from The Leapfrog Group, an independent hospital watchdog organization.
Before assuming the CEO role, David served as Sarasota Memorial's chief operating officer starting in 2010, overseeing the health system's operations and ambulatory strategy. He also was responsible for architecture and construction projects, including the opening of the 9-story Courtyard Tower in 2013 as well as several new outpatient centers and urgent care centers.
David joined Sarasota Memorial in 2006 as Chief Financial Officer. As CFO, and continuing in his role as CEO, he successfully instituted significant financial and operational improvements, focusing on strategic growth opportunities, disciplined expense controls, and improved financial results. He came to Sarasota Memorial from Scott & White Memorial Hospital & Clinic in Temple, Texas, where he served in senior leadership. David earned an MBA from Auburn University and a Bachelor's degree from Louisiana State University. Florida Trend included David on its list of Florida's 500 most influential business leaders in 2018 and 2019.
---
Don't miss this unique opportunity to hear from CEO David Verinder!
When: Wednesday, Dec. 9, 2020
Event Time: 12:00 PM ET
Click here to register for your FREE TICKETS for David Verinder on 12/9/2020 @ 12 noon!
(After registration, you will receive a confirmation email that includes the Zoom Webinar attendee link!)
WE LOOK FORWARD TO SEEING YOU THERE!!
All Members of the Harvard Club of Sarasota, Harvard alumni, and Guests are Welcome!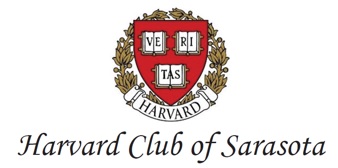 For a Master list of all of our Club's 2020-2021 events scheduled to date, click here