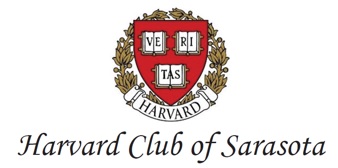 Presents:
Wednesday, December 2, 2020, @ 12 noon

The Sarasota Institute - A 20th Century Think Tank
"Considering Solutions to the big questions facing Sarasota, the world, and the United States Today"
Join us for A Panel Discussion Featuring:
Philip Kotler,

TSI Co-Founder & Distinguished Professor Emeritus
&
David Houle,

TSI Co-Founder, Managing Director, & Futurist
---
Click on the Link Below to Register for the Webinar:
IMPORTANT NOTES:
After the moderated discussion, there will be time for Q&A. Please email your questions in advance to Manda Jordan at mandajordan7000@gmail.com. We will take as many questions as time allows. The webinar will last for approximately one hour.
Prior to The Sarasota Institute's Webinar on 12/2/2020, please download & read TSI's first whitepaper, "The Big Issues," which takes a summary look at TSI's 10 chosen topics, providing readers with a good sense of how TSI's founders think and what they see ahead for this decade and century.

A

ll current paid members of the Harvard Club of Sarasota

will receive a discount code for 20% off The Sarasota Institute's $125 (new regular price) 12-month membership, which begins on the date of purchase. The Sarasota Institute's Discount code must be used by 12/31/2020 to be eligible.

Join the Harvard Club of Sarasota today

to receive your TSI membership discount code (to be sent out to Harvard Club Members this week or upon joining/membership renewal).

In order to be included in our Club's annual Printed Membership Directory, PLEASE JOIN or RENEW your Harvard Club of Sarasota membership before 12/7/2020.
---
Philip Kotler is the S. C. Johnson Distinguished Professor of International Marketing at the Kellogg School of Management (emeritus). He is an expert on strategic marketing and is often called the father of modern marketing. He received his M.A. degree in economics (1953) from the University of Chicago and his Ph.D. degree in economics (1956) from M.I.T. and has completed postdoctoral work in mathematics at Harvard University and in behavioural science at the University of Chicago.
Professor Kotler has received honorary degrees from 22 universities and is the author of 90 books and over 150 articles in leading journals, including the Harvard Business Review, Sloan Management Review, Journal of Marketing, Management Science, and the Journal of Business Strategy. He has consulted for IBM, General Electric, AT&T, Honeywell, Bank of America, Merck, and others in the areas of marketing strategy and planning, marketing organization, and international marketing. He has also advised governments on how to develop and position the skills and resources of their companies for global competition.

On May 5, 2008, the Wall Street Journal ranked Professor Kotler the sixth most influential business thinker following Gary Hamel, Thomas L. Friedman, Bill Gates, Malcolm Gladwell, and Howard Gardner. On November 18, 2005, in a Financial Times survey of 1,000 executives from 25 countries, Professor Kotler was ranked the fourth most Influential Business Writers/Management Gurus, following Peter Drucker, Bill Gates, and Jack Welch. Professor Kotler holds numerous major awards including the American Marketing Association's (AMA) Distinguished Marketing Educator Award and The Academy of Marketing Science's Distinguished Educator Award. The Sales and Marketing Executives International (SMEI) named him Marketer of the Year, and the American Marketing Association described him as "the most influential marketer of all time" (extracted from 2008 Leaders in London conference brochure).
---
David Houle is a futurist, thinker, and speaker. Houle spent more than 20 years in media and entertainment. He has worked at NBC, CBS, and was part of the senior executive team that created and launched MTV, Nickelodeon, VH1, and CNN Headline News. Houle has won a number of awards. He won two Emmys, the prestigious George Foster Peabody award and the Heartland award for "Hank Aaron: Chasing the Dream." He was also nominated for an Academy Award.
Houle is consistently ranked as one of the top futurists and futurist keynote speakers on the major search engines and in the world today. He was named a Vistage Speaker of the Year for 2008. In the last 17 years, he has delivered 1,400+ keynotes and presentations on six continents and 16 countries. He is often called "the CEOs' Futurist" having spoken to or advised 4,000+ CEOs and business owners in the past ten years. He writes the highly regarded futurist blog www.evolutionshift.com with the tag line "A Future Look at Today." For those of you on Twitter, his user name is @evolutionshift, which is also the name of his YouTube channel. During 2010, Houle was a featured contributor on Oprah.com. He publishes a magazine on Medium, https://medium.com/the-2020s-decade.
Houle has had 9 books published, starting with his influential first book, "The Shift Age," in 2007.
"Shift Ed: A Call to Action for Transforming K-12 Education in America," published in 2011.
"The New Health Age: The Future of Health Care in America, published in 2012 - An Amazon bestseller.
"Entering the Shift Age," published in 2013 - A #1 Amazon bestseller in the category of Business Planning and Forecasting.
"Is Privacy Dead: The Future of Privacy in the Digital World, published in 2013.
"Brand Shift: The Future of Brands and Marketing, published in 2014 - Named one of the top five marketing books published in the world in 2014.
"This Spaceship Earth," published in 2015.
"Moving to a Finite Earth Economy – Crew Manual," published in 2019.
"The 2020s: The Most Disruptive Decade in History," published in 2020.
In April 2016, Houle launched a global non-profit, https://thisspaceshipearth.org/, to create "Crew Consciousness" to address climate change. He was invited to present "This Spaceship Earth" to scientists at the NASA Goddard Space Flight Center in 2016. Houle has delivered speeches to scientists at the National Renewable Energy Laboratory several times. He also has made numerous presentations at Burning Man in 2012 and 2013. Houle is Futurist in Residence and Guest Lecturer at the Ringling College of Art + Design. He is also the Honorary Futurist of the Future Business School of China, and a Co-Founder and Managing Director of The Sarasota Institute – A 21st Century Think Tank, https://sarasotainstitute.global/.
---
Don't miss this thought-provoking discussion with Philip Kotler & David Houle!
When: Wednesday, Dec. 2, 2020
Event Time: 12:00 PM ET
Click here to "buy" your FREE TICKETS for The Sarasota Institute Panel with Phil Kotler & David Houle on 12/2/2020 @ 12 noon!
---
ARE YOU COMING?
Don't miss it!
WE LOOK FORWARD TO SEEING YOU THERE!!
All Members of the Harvard Club of Sarasota, Harvard alumni, and Guests are Welcome!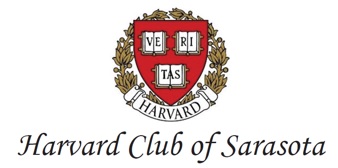 For a Master list of all of our Club's 2020-2021 events scheduled to date, click here