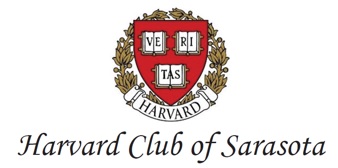 Presents:
"The Role of the Art Museum in Today's Changing World"

Featuring:
Anne-Marie Russell
Executive Director, Sarasota Art Museum

Wednesday, November 18, 2020 @ 12 noon
Webinar Event with the Harvard Club of Sarasota !!
---
Art museums today face a variety of daunting tasks, from reevaluating their collections in context, navigating their institutions' relationships to colonial expansion, object acquisition, and repatriation, to diversifying staff and better serving audiences. As one of the most trusted institutions in society, the pandemic has made art museums both more relevant than ever and has rendered them increasingly fragile, given the more recent reliance on earned income as opposed to traditional endowment funding. Are museums attractions? Are they scholarly research institutions? Are they vault-like repositories of the greatest achievements of humankind? Are they sites for community engagement? All of the above? Join us on Wednesday, November 18th, 2020, at 12 noon to find out more!
---
This is a FREE event, but registration is required (registration link below).
Click here to "buy" your FREE TICKETS for Anne-Marie Russell on Nov. 18, 2020, @ 12 noon!
After registration, you will receive a confirmation email followed by a separate meeting request including the Zoom Webinar attendee information!
Anne-Marie Russell's presentation will be followed by Q&A.
Please email your questions in advance to Manda Jordan at mandajordan7000@gmail.com.
We will take as many questions as time allows. The webinar will last for approximately one hour.
---
ABOUT ANNE-MARIE RUSSELL
Anne-Marie Russell has spent the last twenty-five years in and around the art world as a curator, cultural producer, scholar, educator, arts administrator, and media maker. She received her B.A. in Cultural Anthropology from the University of Colorado at Boulder and her Master of Arts degree in Art History from the University of Arizona.
Russell spent nearly a decade in New York City, where she developed a unique graduate program in critical connoisseurship and museology at Christie's Education, New York. As part of this graduate program, she not only contributed to the curriculum design and conceived of and taught graduate-level seminars in connoisseurship, art market studies, collecting theory, and museology, but she also managed an adjunct faculty of over one hundred of the New York metro area's finest art historians, curators, museum professionals, critics, and artists. Cultivating excellent relationships with the top scholars, practitioners, and thought leaders in her field, she helped lead the program through the accreditation process with the New York State Board of Regents, providing Christie's Education in 1999 with the status to grant a Masters in Modern and Contemporary Art and the Market.
Russell co-founded Mixed Greens, a new media organization devoted to the display and distribution of emerging art. With Mixed Greens, she produced and directed award-winning art documentaries designed to bring contemporary art to a wider audience. She is the producer of Art & Racing: The Work and Life of Salvatore Scarpitta and producer/director of Worst Possible Illusion: The Curiosity Cabinet of Vik Muniz. Worst Possible Illusion was chosen to represent The Film Society of Lincoln Center's prestigious Independent's Night series and was chosen to launch the new season of PBS's acclaimed Independent Lens series in the fall of 2004.
Ms. Russell left NYC in August of 2001 to return to Tucson, where she began teaching at the University of Arizona and assisting with the development of the newly formed Museum of Contemporary Art. In March of 2003, she became the executive director and chief curator of the museum and began building the infrastructure and establishing a strategic plan for the Museum. She led the museum on a path toward achieving accreditation with the American Association of Museum and ensuring professional practice in all areas of MOCA activities to establish permanence for the institution.
After over a decade in Tucson at MOCA, having secured a proper home for the Museum in a William Wilde-designed 1970 neo-Brutalist former fire station and invited participation in the prestigious Warhol Initiative, Russell accepted the Directorship of the Ringling College of Art + Design's
Sarasota Art Museum, devoted to the art of the late 20th and 21st century with a focus on connecting new art to the art of the past. Ms. Russell recently announced she will be stepping down from her current position on March 1, 2021, to pursue new opportunities!
Don't miss this exciting webinar with Anne-Marie Russell!
---
When:
Wednesday, Nov. 18, 2020
Event Time:
12:00 PM ET
---
Don't miss it!
WE LOOK FORWARD TO SEEING YOU THERE!!
All Members of the Harvard Club of Sarasota, Harvard alumni, and Guests are Welcome!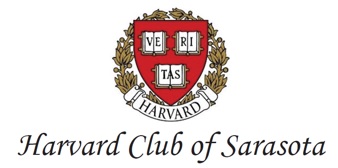 For a Master list of all of our Club's 2020-2021 events scheduled to date, click here