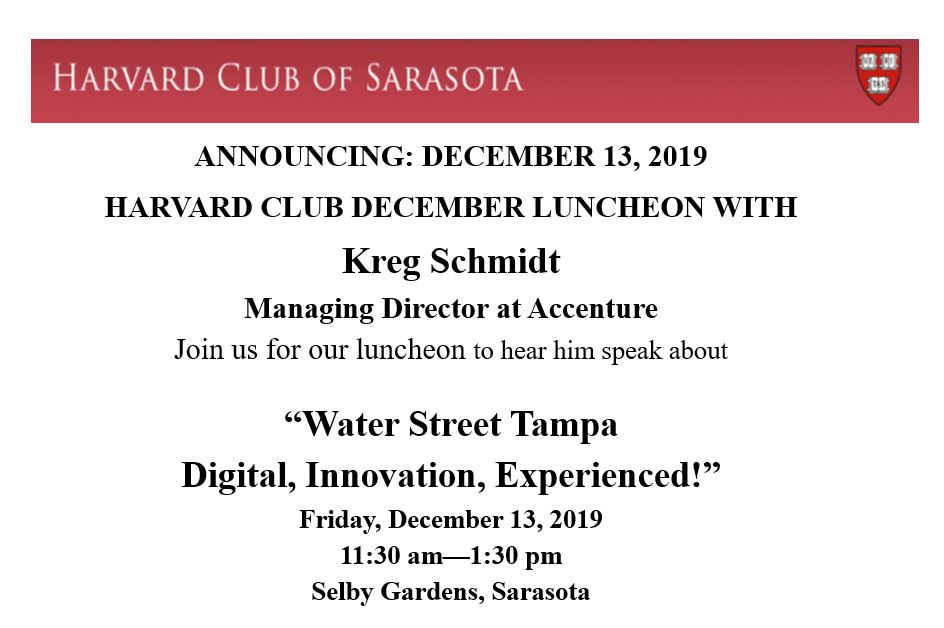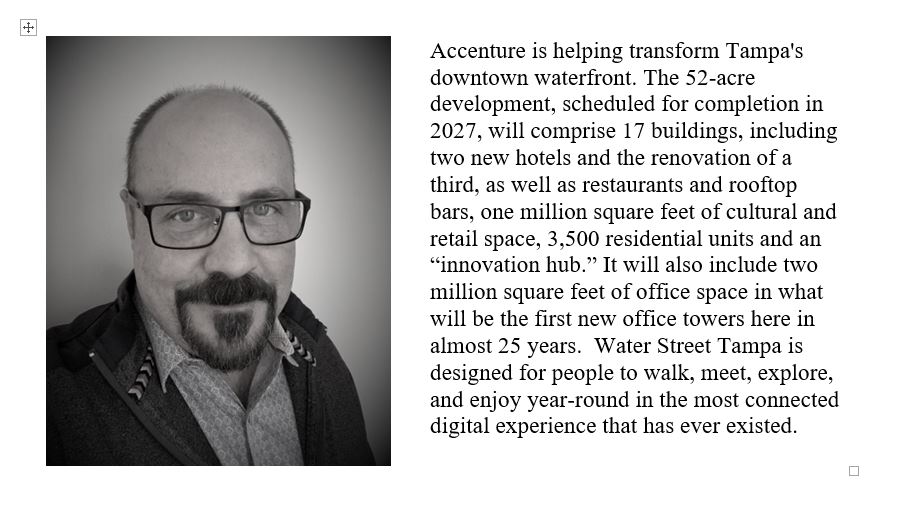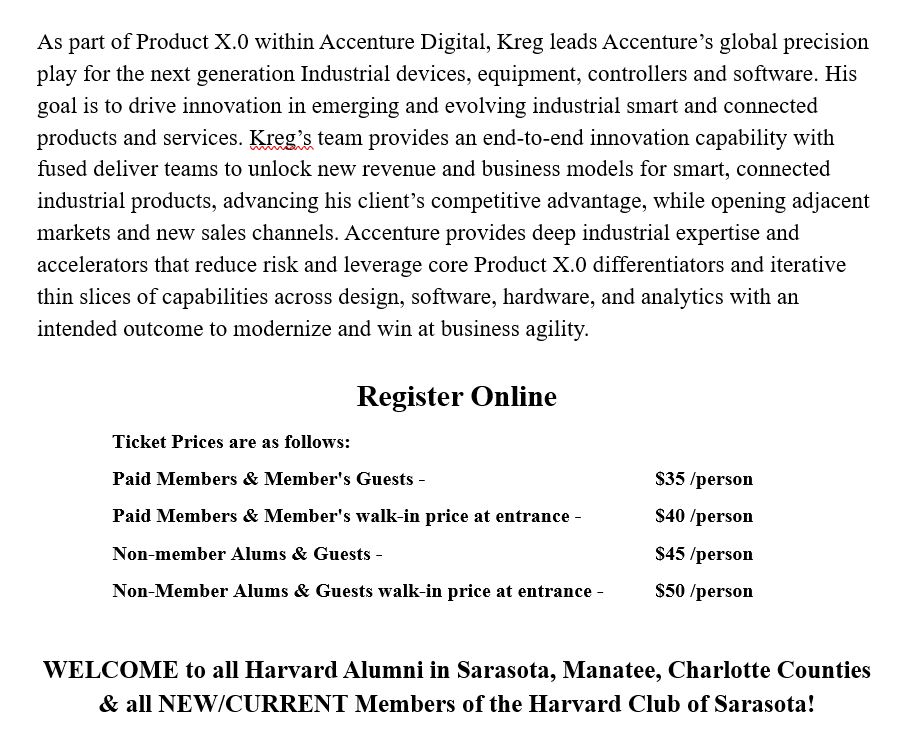 Purchase tickets online until December 11 at:
https://hcsarasota.clubs.harvard.edu/article.html?aid=386
Online ticket access will cease at midnight on Wednesday, December 11
as we have a deadline for submitting attendance numbers to Michael's on East
Click here to buy tickets!!!
When:
11:30AM - 1:30PM Fri 13 Dec 2019, Eastern timezone

Where:
Selby Gardens
900 S Palm Ave
Sarasota, FL 34236 United States of America
[ Get Directions ]
Look Who's Coming:
James Meade
Accenture
Benjamin Berman
Mary Lou Winnick
Guest of Mary Lou Winnick Edward Winnick
Peter Cooper
Sherry Cooper
Nancy Enander
Ruta Bukauskas
Daniel Raker
ConnectPress, Ltd.
Robert Cutler
Guest of Robert Cutler
David Downer
Kimberly Albright
Michael Dow
William Lawson
Ashley Lawson
Bill Stocker
Terry Stocker
Kreg Schmidt
Accenture
Barbara King
Carl Meade
David Meade
Bonnie McCormick
Thomas Rattigan
JaneGuest of Thomas Rattigan Rattigan
Spouse
Geoffrey Chalmers
Guest of Geoffrey Chalmers
Guest of Geoffrey Chalmers
Daniel Idzik
Kathleen Osborne
John Lilly
Edward Williams
Stuart Burstein
Carolyn Burstein
Stephanie Sonnabend
SSonnabend Consulting
Thomas Geisler
Philip Goodeve
Kelly Romano
Thomas Steiner
Matthew Steiner
Alyssa Rakovich
... a total of 41 guests.
Note: to opt out from this list please sign in, go to My Account and change your preferences under My RSVPs.