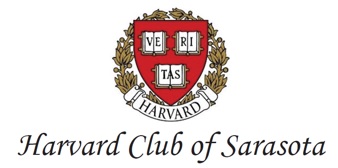 Friday, April 28, 2023 Luncheon with
THE HONORABLE CHARLES E. WILLIAMS
Circuit Court Judge of Florida's 12th Judicial Circuit & Documentary Film Writer, Director, and Producer
Speaking on His Life's Work, His Films, & His Passion for

Education, Equity, Inclusion, History, & The Arts
---
4/28/2023 (11:45 am - 1:15 pm) @Michael's On East
1212 S. East Ave., Sarasota, FL 34239
Our April 28th luncheon will also serve as our 2023 ANNUAL MEETING OF MEMBERS
and our OFFICIAL WELCOME EVENT for students from our area who have been admitted to Harvard's Class of 2027!
---
ABOUT THE HONORABLE JUDGE CHARLES E. WILLIAMS
Judge Charles E. Williams was born in Durham, North Carolina and raised in St. Petersburg, Florida. He received his Bachelor of Science degree from Howard University in 1979 and his Juris Doctorate from the University of Florida in 1982.
After a distinguished career serving in the State Attorney and Public Defender Offices and in private law practice, Judge Williams took office in January of 1998 as a Circuit Court Judge in Florida's Twelfth Judicial Circuit and in 2015 served as Chief Judge.
He also writes, directs, and produces award-winning documentary films, including:
"Through The Tunnel" (2010), documenting Manatee County school desegregation and integration in the 1960s, which won Best Historical Documentary at the DocMiami International Film Festival;
"The Enduring Beauty of Memory" (2014), about the beauty, power, and frailty of memory, which won Best Documentary Film at the 2014 Movieville Film Festival; and
"Newtown at 100" (2015), which celebrates Sarasota's Newtown centennial and won the Sidney Poitier Family Award in 2015 for promoting diversity in film.
His passions include law, the arts, and educating and inspiring future generations of lawyers and leaders to understand and respect the role that the law has played in shaping our society while also giving back to one's community.
Judge Williams holds Board of Director positions at the Community Foundation of Sarasota County, Florida Studio Theater, The Boxser Diversity Initiative, Embracing Our Differences, and the Sarasota African American Cultural Coalition. He works in close partnership supporting youth and education programs throughout our region, including the Palmetto Youth Center, the Booker High School Law Academy, Florida Studio Theatre, and the Sarasota County Bar Association's Diversity and Inclusion Committee, where he was a founding member. He also has partnered with the Sarasota Film Festival's Education Outreach program, New College of Florida, and the Daughters for Life Foundation on multiple initiatives promoting diversity, inclusion, and education, including helping to educate women from the Middle East through awards of four-year college scholarships.
He is a Past President of the Judge John M. Scheb American Inn of Court and recipient of the Sarasota County Branch NAACP's Public Service and 2014 Lifetime Achievement Awards and Manatee County's NAACP Public Service Award. He also has been awarded the Manatee County Bar Association's Community Service Award and is the recipient of the 2014 C.L. McKaig Award, presented by the Sarasota County Bar Association in recognition of and appreciation for his tireless dedication to promoting the ideals of equality, justice, and professionalism.
Please join us on FRIDAY, April 28th, 2023 at Michael's on East for an inspiring discussion with Judge Charles E. Williams!
All Harvard alumni & guests are welcome!
A great opportunity to commune with friends and connect with your greater Harvard community!!
WE LOOK FORWARD TO SEEING YOU THERE!
*TO JOIN THE HARVARD CLUB OF SARASOTA OR RENEW YOUR MEMBERSHIP, CLICK HERE
* TO CONTRIBUTE TO OUR CLUB'S STUDENT SCHOLARSHIP FUND & PRINCIPALS' CENTER FELLOWSHIP FUND, CLICK HERE.
*TO VIEW ALL UPCOMING 2023 HARVARD CLUB OF SARASOTA EVENTS, CLICK HERE
---
OTHER UPCOMING EVENTS in 2023: