Ticket Sales End @12 noon on Tuesday, 3/28/2023!
The Harvard Club of Sarasota's
2nd Annual Wine Tasting Dinner
Thursday, March 30, 2023
6:00 - 8:00 p.m. – Wine, Dinner, & Dessert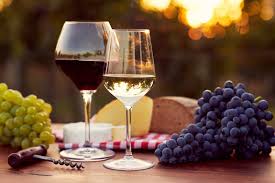 @ the Church of the Redeemer
~ Goewey Hall, Suite B ~
222 South Palm Avenue, Sarasota, FL 34236
Join us for an elegant evening of fine dining and wines
with Certified Sommelier Brent Schneider!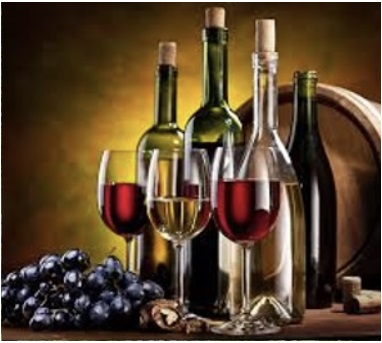 ---
ABOUT BRENT SCHNEIDER, CERTIFIED SOMMELIER
Brent Schneider is currently the CEO of a Texas-based consulting firm that helps small businesses build their clientele into large businesses. He has spent nearly three decades in the investment management business and was a restaurant manager, financial advisor, recruiter, institutional sales wholesaler, mergers & acquisition advisor, certified personal coach, and the national spokesperson for Prudential and MetLife. Brent also is a Certified Investment Management Analyst from the Wharton School of Business, with his undergraduate degree from SMU and North Texas in Investment Finance and International Economics. Brent has an MBA from the Cox School of Business, SMU in Investment Finance, and he holds Masters Degrees in Strategy and Accounting.
Brent's most cherished pasttime though is his work as a Certified Sommelier, and for the past thirty plus years, his main passion has been tasting and collecting wines.
He has consulted for several restaurants nationally and has presented over 1,500 public wine tasting and etiquette seminars. Brent won the prestigious Wine Spectator's "Best of Award of Excellence" by creating (with over 1,800 wine selections) "one of the top 250 wine lists in the world"- a true high point for this wine hobbyist. Currently Brent is working toward his Master Sommelier designation, an advanced Wine degree which only 260 people worldwide have been awarded.
Brent is also an avid traveler, computing guru, and car restoration enthusiast. He co-discovered the 26th largest Prime number - with over 3.3 million digits - and is currently ranked 7th in the world in Distributed Computing, much to the chagrin of his Fiancée, and the electric bill. Feel free to ask him anything about cars, finance, computing, and especially wines, spirits, and beers.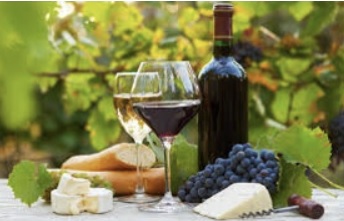 All Harvard and Ivy League Club alumni & guests are welcome!
A great opportunity to commune with friends and connect with your greater alumni community!!
*TO JOIN THE HARVARD CLUB OF SARASOTA OR RENEW YOUR MEMBERSHIP, CLICK HERE
* TO CONTRIBUTE TO OUR CLUB'S STUDENT SCHOLARSHIP FUND & PRINCIPALS' CENTER FELLOWSHIP FUND, CLICK HERE.
*TO VIEW ALL UPCOMING 2023 HARVARD CLUB OF SARASOTA EVENTS, CLICK HERE
WE LOOK FORWARD TO SEEING YOU THERE!