&
PLEASE RSVP BELOW!
HAPPY HOUR
Thursday, June 2, 2022
5:00 - 7:00 pm (Eastern Time Zone)
@ LIBBY'S NEIGHBORHOOD BRASSERIE
1917 S Osprey Ave., Sarasota, FL 34239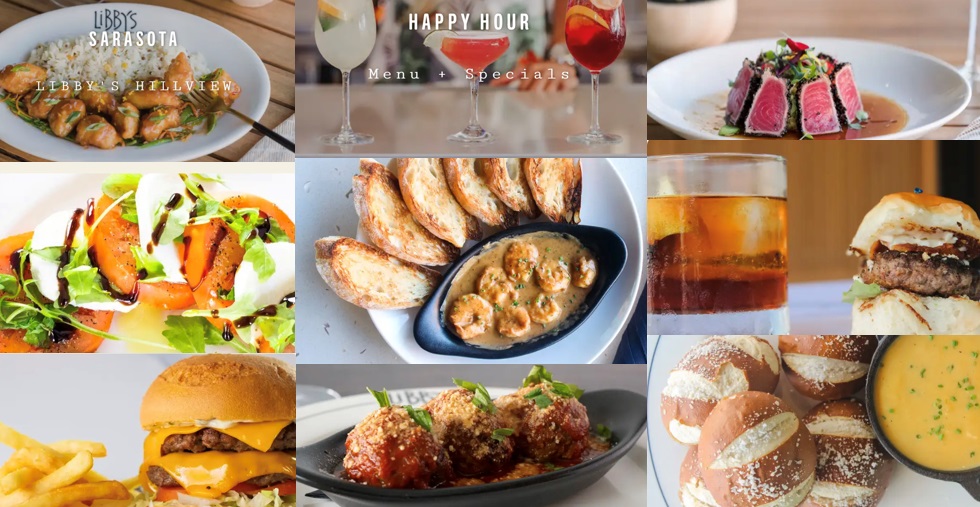 Are You Coming?
PLEASE RSVP & REGISTER EACH NAME BELOW
WE LOOK FORWARD TO SEEING YOU THERE!!
There is no cost to attend.
Purchase your Drinks and Food directly off the menu!
When:
5:00PM - 7:00PM Thu 2 Jun 2022, Eastern timezone

Where:
LIBBY'S NEIGHBORHOOD BRASSERIE
1917 S Osprey Ave.
SARASOTA, FL 34239
[ Get Directions ]
RSVP Here...
Look Who's Coming:
Manda Jordan
Harvard Club President, Catalist Realty
Deane Baron
The Florida CFO Group
Christine Meier
Meier Fire Investigation LLC
John Moffitt
Daertmouth
Richard Meier
Meier Fire Investigation LLC
Kyle Hanton
Peter Offringa
Ivy League Club - Princeton
Anthony Arenella
Hedi Katz
Advasys
Lisa Siegal
Scott Osborne
Elizabeth Stamoulis
Williams Parker
Oliver Janney
Ivy League Club
Tim Koons-McGee
Princeton
Neil Scott
Russell Holloway
Ivy League Club
Ina Goldberg
Debi OSBORNE
Conservation Foundation of the Gulf Coast
Peter Knox
Alain Bankier
Ivy League Club
Jim Bennett
ILC - Princeton
mark weston
Ivy league Club
bill kwon
Darlene Sparks
University of Pennsylvania
Dianna Davenport
University of Pennsylvania
Bill Landrigan
Princeton
Adel Abdul-Malek
Bob Pecorella
Clarissa Moore
Yale Club of the Suncoast
Michael Petrino
Yale Club of the Suncoast
Robin Eldridge
Lisa Siegal
sev Onyshkevych (+Nadia, spouse)
IVV
Nancy Enander
John Ramsey
Bill of Financial Responsibilities® (BOFR) Project
Pat Hays
Jorge Reynardus
Jorge Reynardus
Robert Anderson
Sun Coast Trade Consultants
kristine szarkowitz
Mark Steinwachs
... a total of 41 guests.
Note: to opt out from this list please sign in, go to My Account and change your preferences under My RSVPs.