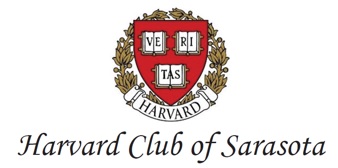 Announcing:
Wednesday, january 26, 2022
HAPPY HOUR
5:30 - 7:00 pm (Eastern Time Zone)
BAVARO'S PIZZA, NAPOLETANA, & PASTARIA
27 Fletcher Ave., Sarasota, FL 34237

Are You Coming?
PLEASE RSVP & REGISTER EACH NAME BELOW
WE LOOK FORWARD TO SEEING YOU THERE!!
There is no cost to attend.
Purchase your Drinks and Food directly off the menu!
When:
2 days away
5:30PM - 7:00PM Wed 26 Jan 2022, Eastern timezone

Where:
BAVARO'S PIZZA, NAPOLETANA, & PASTARIA
27 Fletcher Ave.
SARASOTA, FL 34237
[ Get Directions ]
RSVP Here...
Look Who's Coming:
Manda Jordan
Harvard Club of Sarasota
Anita Springer
John Hoey
Kyle Hanton
Elizabeth Montoni
Harvard Extension Alumni
Matthew Harper
MedZoomer
Alex Green plus Anastasia and Sasha
J Street
Theodore Waz
ILA Group Ventures
Kyle Hanton
Thomas Daily
Harvard Club of Sarasota
Jeanne Daily
Charles Klippel
Carolyn Benedict-Drew
T0m Drew
Robertson Bennett
Morgan Stanley
Michael Craig
Werner Gundersheimer
Thomas Crawford
N/A
Hedi Katz
john hoey
beneficial capital corp
... a total of 20 guests.
Note: to opt out from this list please sign in, go to My Account and change your preferences under My RSVPs.