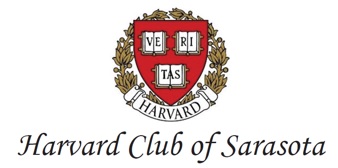 December 2021 Luncheon
with CHRISTINE JOHNSON, PRESIDENT

Friday, December 10, 2021
11:45 am - 1:15 pm
@Michael's On East
1212 S. East Ave.
Sarasota, FL 34239
Why Land Conservation Matters
Why should we conserve land? Christine P. Johnson, president of Conservation Foundation of the Gulf Coast, will explain why it is important to save our special places and what you can do to help. She will also share updates on the Conservation Foundation's public projects, including the Quad Parcels at The Celery Fields and conserving Bobby Jones Golf Club, and their less public projects ranging from Manatee County to Collier County and how they not only help us locally but also help us globally!
---
ABOUT CHRISTINE JOHNSON

Christine P. Johnson is a fifth generation Floridian who shares the Conservation Foundation's vision for the human and natural words of Southwest Florida to flourish together. After earning a BS in Business Administration from the College of Charleston and an MBA from the University of Florida, Christine worked in management and consulted with Fortune 500 companies in fields ranging from manufacturing to media. Her Florida roots run deep, and this Manatee County native couldn't stay away for long.
Christine has worked in the nonprofit sector in the Greater Sarasota and Manatee region since 2004. She successfully completed the Girl Scouts of Gulfcoast Florida's $7M capital campaign to build a regional headquarters and then served as Director of Development for Ringling College of Art and Design overseeing their largest fundraising campaign, leading a team of five to raise over $100M.
In October of 2011, she was named President of Conservation Foundation of the Gulf Coast, where she works to save land, ensure good land conservation public policy, and that all have access to natural places. Nature is where Christine's family spends their time together.
Her husband, Bill, and their children, Grace and Tom, enjoy hiking, camping, backpacking, and being anywhere there is water to swim, fish, sail, or scuba.

All Harvard alumni & guests are welcome!
A great opportunity to commune with friends and connect with your greater Harvard community!!
WE LOOK FORWARD TO SEEING YOU THERE!
---
*TO JOIN THE HARVARD CLUB OF SARASOTA OR RENEW YOUR MEMBERSHIP, CLICK HERE
* TO CONTRIBUTE TO OUR CLUB'S STUDENT SCHOLARSHIP FUND & PRINCIPALS' CENTER FELLOWSHIP FUND, CLICK HERE.
*TO VIEW ALL UPCOMING 2021-2022 HARVARD CLUB OF SARASOTA EVENTS, CLICK HERE