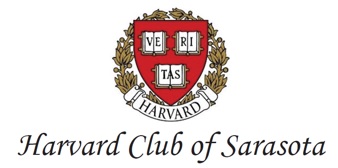 Announcing:
Sunday, Nov. 7, 2021 @ 4:00 - 7:00 pm
The Harvard Club of Sarasota's
2021 WELCOME BACK COCKTAIL PARTY
& FALL CELEBRATION
with Honored Harvard Guests:

BOB SCALISE
MBA'89, Senior Advisor at Harvard (2020-2021), John D. Nichols '53 Family Director of Athletics at Harvard (2001-2020),
& HBS Executive Director of MBA Program Administration & Senior Executive Officer (1995-2001)
&

MAURA COSTIN SCALISE
AB'80, Head Coach (Endowed) of
Harvard Women's Swimming and Diving (1985-1998)
Event Location:

The Latitudes Restaurant Deck
220 Sands Point Road
Longboat Key, FL 34228

---
ABOUT BOB SCALISE, MBA '89
Robert L. Scalise, Harvard's John D. Nichols '53 Family Director of Athletics, has overseen an era of tremendous success for the nation's largest Division I athletics program. The seventh person to hold the position, Scalise leads an organization made up of 42 varsity sports, a myriad of club and intramural programs, more than 1,200 intercollegiate athletes and a broad array of wellness and recreation programs and facilities.
In 18 years as director of athletics, Scalise has seen Harvard win 22 national team championships and 144 Ivy League titles, including a school-record 14 conference crowns in both the 2004-05 and 2013-14 seasons. In addition, the 46 Ivy League championships won by the Class of 2017 set a new Harvard record for most conference titles by a graduating class. While Harvard puts special emphasis on Ivy League championships, the department has had considerable success on a national level under Scalise by winning team and/or individual national championships in 11 of the last 13 seasons.
Under Scalise, Harvard has played host to several high-level NCAA tournaments including the 2006 women's basketball Final Four at the TD Bank Garden as well as the 2008, 2009, 2012, 2017 and 2018 men's lacrosse championships at Gillette Stadium and the 2010 fencing championships at Gordon Indoor Track. In 2013, Harvard played host to the NCAA women's water polo championships at Blodgett Pool. The Crimson has also welcomed the top college squash teams in the country on numerous occasions, hosting the 2008, 2011, 2014 and 2017 men's College Squash Association championships and the 2009, 2012, 2015 and 2018 women's CSA championships.
Born in New York City and a 1967 graduate of Uniondale (N.Y.) High School, Scalise has extensive ties to Ivy League athletics. A 1971 Brown alumnus, Scalise was selected three times to the All-Ivy League lacrosse team and twice named All-America and All-New England. He led the nation in scoring (47 goals) as a junior, then co-captained the squad in 1971 when he set an NCAA record by scoring 11 times against Connecticut while helping the Bears advance to the inaugural NCAA men's lacrosse tournament. As a senior, Scalise was named the recipient of the Brown University Sportsmanship Award and the Sports Illustrated Award of Merit.
Scalise entered the coaching ranks at Brown in the fall of 1971 as an assistant for the men's soccer and lacrosse teams. He was just 24 years old when he was named head coach of Harvard's men's lacrosse team in 1974. He led the Crimson to the 1980 Ivy League championship, the program's first league title in nearly two decades, and an accompanying NCAA tournament bid. He coached 25 All-America selections and completed his tenure in 1987 with a 98-79 overall record.
Scalise was also the first coach of Harvard's women's soccer program, which began varsity play in 1977. He led that team to Ivy League crowns in 1978, 1979 and 1981, and NCAA tournament berths in 1982 and 1984. In 1985, Scalise became the nation's first women's collegiate soccer coach to amass 100 victories. He finished with a 113-38-11 overall record.
Scalise was inducted into the Brown Hall of Fame in 1991, was the recipient of the 2015 United States Intercollegiate Lacrosse Association (USILA) Howdy Myers Man of the Year Award and was honored as the co-recipient of the John L. Toner Award by the National Football Foundation in 2018.
Scalise left coaching in 1987 to enroll in the Harvard Business School, where in 1989 he was awarded a Master of Business Administration. Later that year, he became director of MBA placement services, managing processes, and products serving the Business School community. He held that post until 1992, when he accepted a position at Bain & Company to become director of recruiting, career development and alumni relations. While there, he developed strategic and operational initiatives to build personnel assets for the firm and prepared and managed an operating budget of approximately $4 million. Scalise returned to Harvard Business School in 1995 as its executive director of MBA program administration before assuming the role of Senior Executive Officer where he oversaw an annual operating budget of $200 million and remained until being named director of athletics in July 2001.
A leader in intercollegiate athletics, Scalise served as a member of the inaugural NCAA Division I Council. He was the chair of the NCAA Student-Athlete Experience Committee and worked as a member of the NCAA lacrosse rules committee.
Scalise is married to Maura Costin Scalise '80, who coached the Crimson women's swimming and diving team from 1985-98 and achieved Ivy League and national prominence during her tenure. In addition, four of Scalise's children have been varsity athletes at Harvard—competing on the lacrosse and polo teams.
---
ABOU

T MAURA COSTIN SCALISE, AB '80
Maura Costin Scalise, AB '80, is an All-America swimmer and former Harvard Women's Swimming and Diving Head Coach, who guided her teams to four Eastern Championship and seven Ivy League Championship crowns during an illustrious 13-year career.
As a swimmer at Harvard, Maura was selected in 1977 as Ivy League Swimmer of the Year. T
he Maura Costin Scalise Spirit Award is now presented annually to a deserving member of the Women's Swimming and Diving Team in honor of that athlete's spirit and enthusiasm.
Costin Scalise's sister, RoAnn Costin '74, a former All-America swimmer and rower for the Crimson, established the Costin Family Endowed Coach for Women's Swimming and Diving. The gift, the first women's coaching endowment in Harvard's history, is in memory of her mother, Rosemary Cole Costin, and in honor of her sister, Maura Costin Scalise.
____