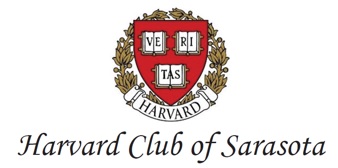 Wednesday, March 24, 2021 @ 12 noon
The Bay Sarasota and The Bay Park Conservancy
~ An Update & Round-Table Discussion ~
Reimagining Sarasota's Glorious Bayfront
Featuring:

Working to establish a cultural and economic legacy for the region while ensuring open, public access to the Bayfront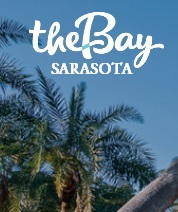 The Bay Park Conservancy - 2020 Annual Report

In 2013, citizen leaders in Sarasota realized that the region's most precious publicly-owned land – 53 acres of downtown bayfront property – was woefully underutilized, with seventy-nine percent of it being either asphalt or rooftops. Other than attending cultural performances, few visitors are drawn to its locational splendor.
Learn how a succession of committed volunteers and a lean staff hired a world-renown Landscape Architectural team, developed a master plan, and navigated a circuitous path of public approvals for developing a park that is open, accessible, free, and welcoming to the full and rich diversity of our entire community – The Bay.
THE BAY - GOALS INCLUDE:Aspiration: Sarasota's bayfront will be an iconic, public destination that welcomes the diversity of Sarasota, enhances our status as a cultural capital, and serves as a venue for multi-generational, inter-neighborhood, broad-based enjoyment of the Sarasota bayfront.Cultural Heritage: The bayfront's identity as a cultural, arts, and educational destination will be strengthened, anchored by some of the region's most important institutions and rooted in Sarasota's diverse cultural legacy.Bayfront/Natural Assets: Welcoming, attractive, publicly accessible, safe, fun and family-friendly open space celebrating the bayfront's natural heritage will be developed along the bayfront for future generations. Views of the Bay will be enhanced.Activation: Outdoor cultural programming, aquatic and onshore recreational programming, educational programming, urban amenities, plentiful shade, adequate lighting and alternatives to surface parking will support the active and passive usage of the bayfront throughout the day and evening and in all seasons.Connectivity: Greatly improved connectivity among the bayfront, adjacent neighborhoods, and the wider region is necessary to achieve our aspirations. Improved connectivity will be accomplished via safe, convenient pedestrian, bicycle, and water transit connections to the north, south, east and across the Bay. Convenient automobile access to the site should be accommodated with the smallest practicable footprint.Sustainability: Ecological, economic and financial sustainability are fundamental to the long-term success of Sarasota's bayfront and critical to the realization of our aspirations. Achieving a sustainable future for the bayfront will require continuous cooperation among the public, private and non-profit sectors.
---
ABOUT AG LAFLEY, Founding CEO, The Bay Sarasota (Harvard Business School MBA'77)AG Lafley is Founding CEO of The Bay Sarasota and the former CEO and Chairman of Procter & Gamble. In his first term as P&G CEO, sales more than doubled, profits and cash tripled, and the market capitalization more than doubled, making P&G one of the five most valuable companies in the U.S. and among the 10 most valuable companies in the world. In his second term as CEO of P&G, Lafley led the transformation of P&G by streamlining the Company's businesses and brands, putting the leadership team in place to deliver more balanced and consistent growth. In Cincinnati, Lafley chaired Cincinnati Center City Development Corp (3CDC) from its inception in 2004 until 2010. Over the past 12 years, 3CDC has invested more than $1 billion of mostly private dollars in the redevelopment and renewal of the downtown area.
---
ABOUT CATHY LAYTON – Chair, The Bay Park ConservancyCathy Layton is a retired commercial real estate broker who has lived in Sarasota since 1970, and continues her life as a public servant. Layton has served in various public advisory positions, such as the Professional Selection Committee for the School Board of Sarasota, the Sarasota County Planning Commission, and the Public Housing Authority for the City of Sarasota, and was an elected official for twelve years. She was Chair of the Board of Trustees of Marie Selby Gardens, formerly Chairman of the Board of Governors of the Lakewood Ranch Medical Center, and serves on several local private foundations' Board of Governors.
---
ABOUT SUSANNAH ROSS – Senior Landscape Architect (Harvard College AB'93/Harvard Graduate School of Design MLA'03)Susannah Ross is Senior Landscape Architect at Agency Landscape + Planning and a 16-year veteran of Sasaki Associates in Watertown, MA. Susannah joined The Bay team when the Sarasota Bayfront Planning Organization selected Sasaki as the project's master planning design firm in 2016. Since then, Susannah has been integral in every step of the master planning process, from initial design meetings to community engagement events and more. Now at the new design studio, Agency Landscape + Planning, Suzannah remains the project manager for The Bay. Working to address social equity, cultural vitality and environmental resilience, Suzannah is dedicated to driving purposeful and positive change through design excellence, strategic planning, meaningful partnerships, and community empowerment.
---
ABOUT WILLIAM WADDILL – Chief Implementation Officer, The Bay Park Conservancy
Bill Waddill is a certified planner and landscape architect with over 32 years of experience managing the design, public engagement, and implementation process for both public and private projects, including the Bradenton Riverwalk, Siesta Beach Park, Perry Harvey Park in Tampa, Babcock Ranch Town Center in Ft. Myers, and Baker Park in Naples. He is a member of the AICP, PLA, and ASLA.
---
This is a FREE event, but registration is required (registration link below).
After the discussion, there will be time for Q&A. Please utilize the Q&A function in Zoom Webinar. We will take as many questions as time allows. The webinar will last for approximately 1.5 hours.
---
Don't miss it!
When:
Wednesday, March 24, 2021
Time:
12:00 - 1:30 PM ET
Please Click Here to Register for the Webinar!
(After registration, you will receive an Order Confirmation email that includes the Zoom Webinar ATTENDEE information!)
---
All
Members of the Harvard Club of Sarasota, Harvard alumni, and Guests are Welcome!
WE LOOK FORWARD TO "SEEING" YOU THERE!!