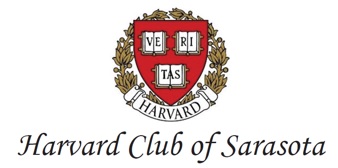 Friday, March 19, 2021 @ 12 noon
"US Economic and Financial outlook: A World-View Perspective"

Featuring: Dr. Sherry Cooper
Former Federal Reserve Board Economist,
Former Director of Financial Economics at the Federal National Mortgage Association (Fannie Mae), and Chief Economist of Dominion Lending Centers in Canada
---
Dr. Sherry Cooper is a sought-after speaker, writer and adviser renowned for her ability to simplify and demystify the complex subjects of economics and finance. She is Chief Economist of Dominion Lending Centres, Canada's leading mortgage and leasing company.
Sherry, a native of Baltimore, moved to Toronto in 1983 having worked at the Federal Reserve Board and the Federal National Mortgage Association (Fannie Mae) as Director of Financial Economics. In Canada, Sherry was Executive Vice President and Chief Economist of the Bank of Montreal Financial Group--including Harris Bank in Chicago--for twenty years.

Sherry has been called "the megawatt celebrity economist" by Canada's national newspaper –and repeatedly cited as one of the most influential women in Canada. Well-known as a media commentator, Sherry's third book—The New Retirement: How It Will Change Our Future—was a blockbuster best-seller.

Dr. Cooper has an M.A. and Ph.D. in Economics from the University of Pittsburgh. In May 2019, she was awarded an Honorary Doctor of Laws degree by the University of Windsor for her contribution to financial literacy and her support of women in finance.
---
This is a FREE event, but registration is required (registration link below).
After Ms. Cooper's presentation, there will be time for Q&A. Please utilize the Q&A function in Zoom Webinar. We will take as many questions as time allows. The webinar will last for approximately one hour.
---
Don't miss it!
When:
Friday, March 19, 2021
Time:
12:00PM ET - the webinar will last one hour
Please Click Here to Register for the Webinar!
(After registration, you will receive an Order Confirmation email that includes the Zoom Webinar ATTENDEE information!)
---
All
Members of the Harvard Club of Sarasota, Harvard alumni, and Guests are Welcome!
WE LOOK FORWARD TO "SEEING" YOU THERE!!