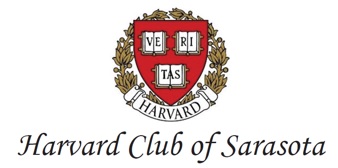 &

Jointly Present on Friday, January 15, 2021, @ 12 noon:
A Recap of The 2020 Presidential Election
Featuring:
Dr. Susan MacManus
Professor of Public Administration and Political Science and Past Chair of the Department of Government and International Affairs at the University of South Florida-Tampa, Retired

---
Click on the Link Below to Register for the Webinar:
---
About Dr. Susan MacManus
Dr. Susan A. MacManus, who received her M.A. from the University of Michigan and Ph.D. from Florida State University, recently retired from The University of South Florida, where she served as a distinguished university professor in the Department of Government and International Affairs. For many years, she served as a political analyst for WFLA News Channel 8 (Tampa NBC affiliate), and more recently, since 2016 has been the analyst for WFTS (Tampa ABC affiliate).
Also, since 2008, she has been a featured columnist on sayfiereview.com—a widely-read Florida-based political website. WFLA TV's weekly "Road to the White House" program, on which Susan appeared as a panelist, was nominated for a Suncoast Emmy award in 2008. She has appeared on every major broadcast and cable television and radio network and has been interviewed by major newspapers in Florida, the U.S., and abroad. She is Florida's most-quoted political scientist.
MacManus is author of Florida's Minority Trailblazers: The Men and Women Who Changed the Face of Florida Government (University Press of Florida, 2017), Young v. Old: Generational Combat in the 21st Century? (Westview, 1996) and Targeting Senior Voters (Rowman & Littlefield, 2004). She is the co-author of Florida's Politics, 5th ed., with Aubrey Jewett, David J. Bonanza, and Thomas R. Dye (FSU John Scott Dailey Florida Institute of Government, 2019), The South and the Transformation of U.S. Politics with Charles S. Bullock III, Jeremy D. Mayer, and Mark J. Rozell (Oxford University Press, 2019), Politics in States and Communities, 15th ed., with Thomas R. Dye (Prentice Hall 2015), and Florida's Politics: Ten Media Markets, One Powerful State with Kevin Hill and Dario Moreno (Florida Institute of Government, 2004). MacManus and her mother, Elizabeth, are the authors of two local Florida history books published by the University of Tampa Press: Citrus, Sawmills, Critters & Crackers (1998) and Going, Going, Almost Gone: Lutz-Land O' Lakes Pioneers Share Their Precious Memories (2011). MacManus is from a citrus-growing family in Pasco County.

She served as Chair of the Florida Elections Commission from 1999 to 2003 and helped the Collins Center for Public Policy, Inc. draft Florida's Help America Vote Act state plan (voter, election official, and poll worker education section) required by Congress to qualify for federal funding under the Help America Vote Act. She also served as an advisor to the Florida Division of Elections on the development of its statewide poll worker training manual. In 2008, MacManus was appointed by the U.S. Election Assistance Commission to two working groups: the Election Management Guidelines Development Working Group on Elderly and Disabled Voters in Long-Term Care Facilities and the Working Group on Media and Public Relations.

MacManus was a Fulbright Research Scholar at Yonsei University, Seoul, Korea, in 1989, received USF's Distinguished Research Scholar Award in 1991, and was honored as the Phi Kappa Phi Honor Society's USF Artist/Scholar in 1997 and designated as a Distinguished University Professor in 1999. She received the first biennial Diane Blair award for "Outstanding Achievement in Politics and Government" from the Southern Political Science Association in 2001. In March 2002, the Florida Political Science Association gave her its Manning Dauer Distinguished Florida Political Science Award. She has been a Reubin O'D. Askew Fellow of the Florida Institute of Government since 1995.
Join us for a talk with Dr. Susan MacManus
on Friday, January 15, 2021
12:00 PM ET
Click here to "buy" your FREE TICKETS for Dr. Susan MacManus on 1/15/2021 @ 12 noon!
(After registration, you will receive an Order Confirmation email that includes the Zoom Webinar attendee link information!)
---
ARE YOU COMING?
Don't miss it!
WE LOOK FORWARD TO SEEING YOU THERE!!
All Harvard Club of Sarasota and Penn Alumni Club of Sarasota & Manatee Alumni and Guests are Welcome!