A Harvard Business School Association of Boston Event
Thursday, October 22nd, 2020
6:00 - 7:30 pm ET (Online Webinar)
---
Race and Mass Incarceration in the US
Professor Reshmann Hussam
Date: Thursday, Oct 22nd
Time: 6:00pm - 7:30pm EDT
Location: Online Webinar
This event is complimentary and open to the general public
Active Participant
Active participants are expected to prepare in advance to engage in the conversation led by Professor Reshma Hussam.
Everything you need to successfully participate in this event is contained in the case, link above.
Active participants will be visible during the live session and may be cold-called. There is a maximum capacity of 50 active participants.
(Please note that choosing Active Participant does not guarantee selection for the discussion.)
Observer
Observers will not be visible during the event or able to submit questions.
Professor Reshmann Hussam is a development economist in the Business, Government, and International Economy unit at HBS and teaches the MBA class of the same name. Her current research focuses on the processes and consequences of dehumanization and policies to counter its effects. She works in the Rohingya refugee camps in Bangladesh exploring the consequences of genocide and the challenges that refugees and migrants face in integration, employment, and psychosocial impacts from the loss of home. Her explorations of race in the United States emerge from this global and historical lens around dehumanization. Professor Hussam completed her Ph.D. in Economics from MIT and post-doctoral work at Yale prior to joining Harvard Business School.
Holly Fetter is an Assistant Vice President on the Asset Stewardship Team at State Street Global Advisors, where she and her colleagues lead the firm's engagement and voting efforts on ESG issues. She joined State Street after graduating with an MBA from Harvard Business School in 2020. Before HBS, she worked at the Ford Foundation, the National Domestic Workers Alliance, and on the MTV Social Impact Team. Holly serves on the Board of Directors for North Star Fund, Class Action, and Resource Generation, three social justice nonprofits.
Alexis Jackson is a current 2nd-year student at HBS. At HBS, Alexis serves as one of the AASU co-presidents. She was a participant on the Dean's anti-racism task force and serves as the community values rep for her HBS section. Prior to HBS, Alexis worked as an engineer with an oil and gas company for five (5) years in Baton Rouge, LA. Post HBS, she plans to join the Bain NY office as a consultant.
For a Master list of all of our Club's 2020-2021 events scheduled to date, click here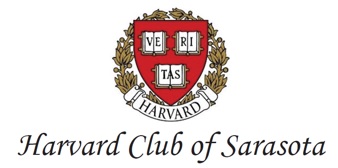 For a Master list of all Harvard Club of Sarasota 2020-2021 events scheduled to date,
click here