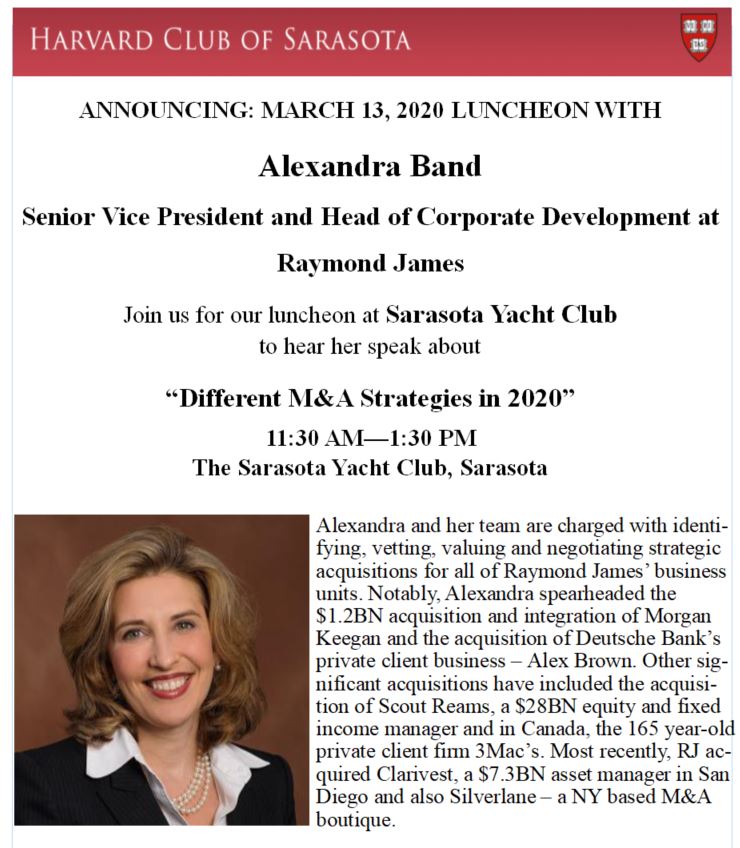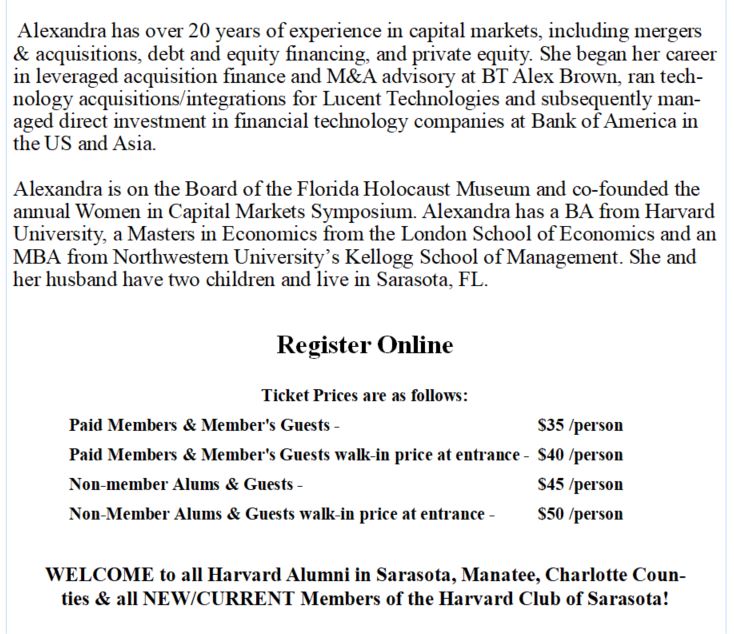 Purchase tickets online until midnight, March 11, at:
Online ticket access will cease at midnight on Wednesday, March 11, 2020
as we have a deadline for submitting attendance numbers to the Sarasota Yacht Club.
WE LOOK FORWARD TO SEEING YOU THERE!!
When:
11:30AM - 1:30PM Fri 13 Mar 2020, Eastern timezone

Where:
The Sarasota Yacht Club
1100 John Ringling Boulevard
Sarasota, FL 34236 United States of America
[ Get Directions ]
Look Who's Coming:
Jorge Reynardus
Brian Morra
Tracy Morra
Stanley Rutstein
Jo Rutstein
Stuart Burstein
Carolyn Burstein
Greg Band
Band Law Group
BENJAMIN Sachs
Daniel Raker
Emery Ellinger
Aberdeen Advisors
James Meade
Paul Rosenberg
Marcia Rosenberg
Walter Ulin
Carole Ulin
Ellen Klein
Leslie Levy
Directors Data, Inc.
Jed Haslam-Walker
Coldwell Banke
Robert Hughes
David Band
Guest of David Band
Carlton Meade
John Lucas
David Lucas
Dr. Michelle Miller
Jane Tutoki
judy Fagin
Guest of Stanley Rutstein
Guest of Stanley Rutstein
... a total of 30 guests.
Note: to opt out from this list please sign in, go to My Account and change your preferences under My RSVPs.