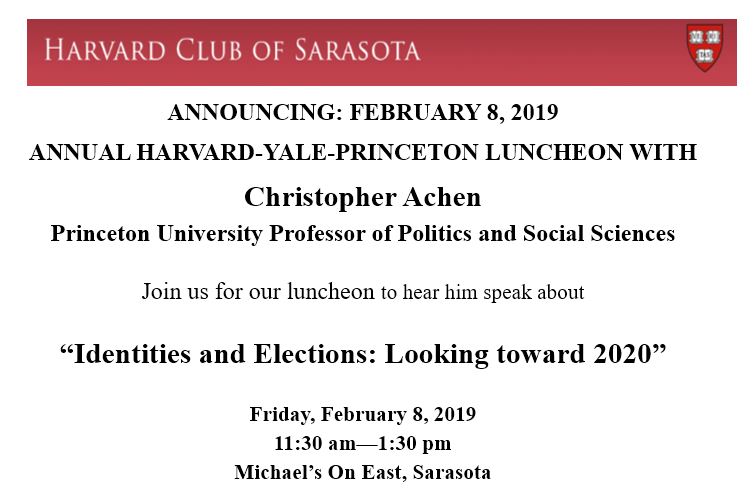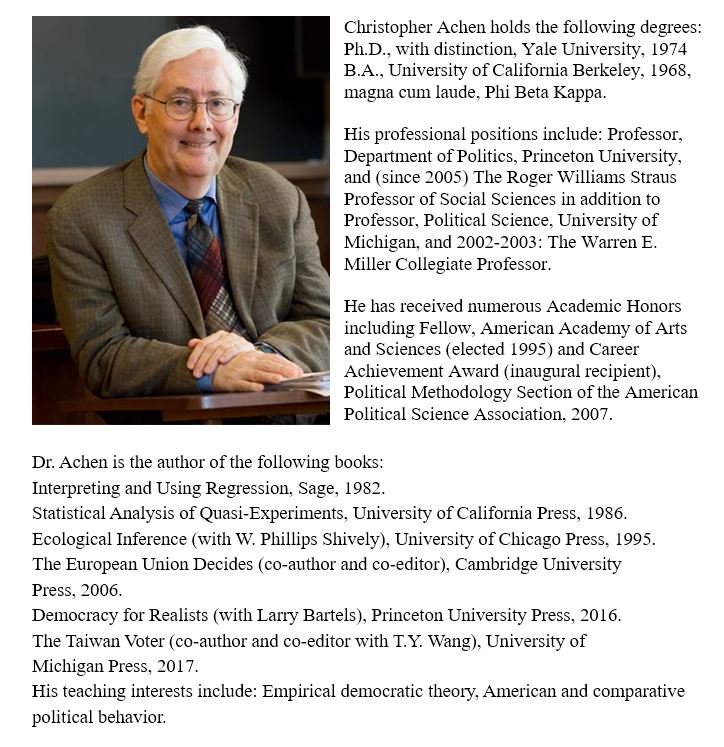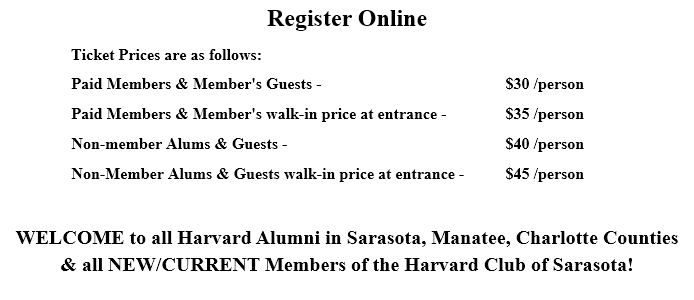 Purchase tickets online until February 6 at:
https://hcsarasota.clubs.harvard.edu/article.html?aid=368
Online ticket access will cease at midnight on Wednesday, February 6
as we have a deadline for submitting attendance numbers to Michael's on East
Click here to buy tickets!!!
When:
11:30AM - 1:30PM Fri 8 Feb 2019, Eastern timezone

Where:
Michael's on East
1212 South East Avenue
Sarasota, FL 34239 United States of America
[ Get Directions ]
Look Who's Coming:
Richard Klein
Ellen Klein
Allan Gardner
Barbara Gardner
Mary Lou Winnick
Guest of Mary Lou Winnick
Wilfred Lorry
Bobbi Lorry
Neil Blacklow
Margery Blacklow
Edward Williams
Nancy Hewett
Peter Cooper
Sherry Cooper
Walter Ulin
Carole Ulin
spouse
Werner Gundersheimer
Bill Stocker
James Livingston
Sherry Penney Livingston
Robert Cutler
Ronald H. Henderson
Alan Bandler
Irene Newman
Tom Newman
Nancy Enander
John Lucas
David Lucas
Stanley Rutstein
Jo Rutstein
James McClennen
Stephania McClennen
Rosalie Peirce
Charles Peirce
Daniel Idzik
Kathleen Osborne
J. Hartenstine
Mary Jane Hartenstine
Beryl Kuder
HLS 1970
Stuart Burstein
Guest of Stuart Burstein Carolyn Doppelt Gray
George Edmonds
Patricia Edmonds
Richard McCaffery
Carol King
James Goulder
Ingrid Goulder
Fredric Jarrett
Esther Jarrett
James Meade
Ronald Benice
Benjamin Berman
William Lawson
ASHLEY LAWSON
Rick Hamm
Paul Neuhauser
Mary Neuhauser
'56
Allan Gardner
Guest of Allan Gardner
Clifford Rand
evelyn wolfgram
Michael Craig
Becky van der Bogert
Giles van der Bogert
Linda Hanson
Bob Hanson
... a total of 66 guests.
Note: to opt out from this list please sign in, go to My Account and change your preferences under My RSVPs.