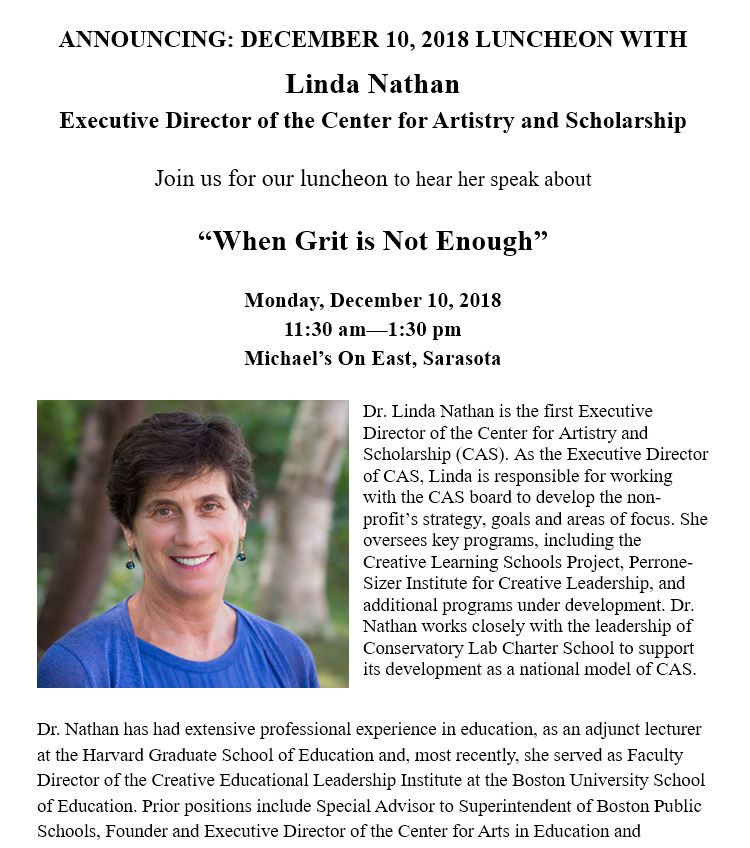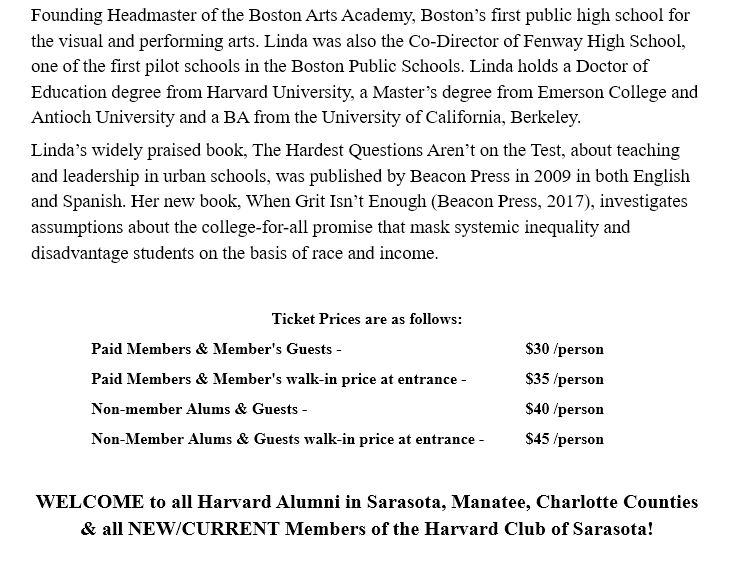 Purchase tickets online until December 8 at:
https://hcsarasota.clubs.harvard.edu/article.html?aid=361
Online ticket access will cease at midnight on Saturday, December 8
as we have a deadline for submitting attendance numbers to Michael's on East
Click here to buy tickets!!!
When:
11:30AM - 1:30PM Mon 10 Dec 2018, Eastern timezone

Where:
Michael's on East
1212 South East Avenue
Sarasota, FL 34239 United States of America
[ Get Directions ]
Look Who's Coming:
Nancy Enander
Mary Lou Winnick
Guest of Mary Lou Winnick
judith taylor
Walter Ulin
Carole Ulin
Benjamin Berman
Edward Safran
Harriet Safran
William Lawson
Ashley Lawson
Richard McCaffery
Carol King
Peter McCaffery
Harvard
Becky van der Bogert
David Laposky
Lucie Lapovsky
Edward van der Bogert
Diane van der Bogert
Giles van der Bogert
Phyllis Hurwitz
Allen Morton
Harvard Club
Roberta Morton
Harvard Club
Stuart Burstein
Carolyn Burstein
Paul Rosenberg
Guest of Paul Rosenberg
Kenneth Louard
James Fleming
GuesFleming
Emilio Collado
Denise Collado
Muffy Cabot
Brenda Brown
... a total of 34 guests.
Note: to opt out from this list please sign in, go to My Account and change your preferences under My RSVPs.