"The Making of a Great Orchestra" with Anu Tali, Musical Director, Sarasota Orchestra
THURSDAY March 19—Meet Sarasota's Rock Star, Anu Tali, Sarasota Orchestra Musical Director. She and her twin sister founded the Nordic Symphony Orchestra. What's The Strategic Plan for the Sarasota Orchestra? Hors d'ouevres Buffet+Cash Bar.
BUY ONLINE Visa & MasterCard: Happy Hour Tickets @ $20 per person
OR
---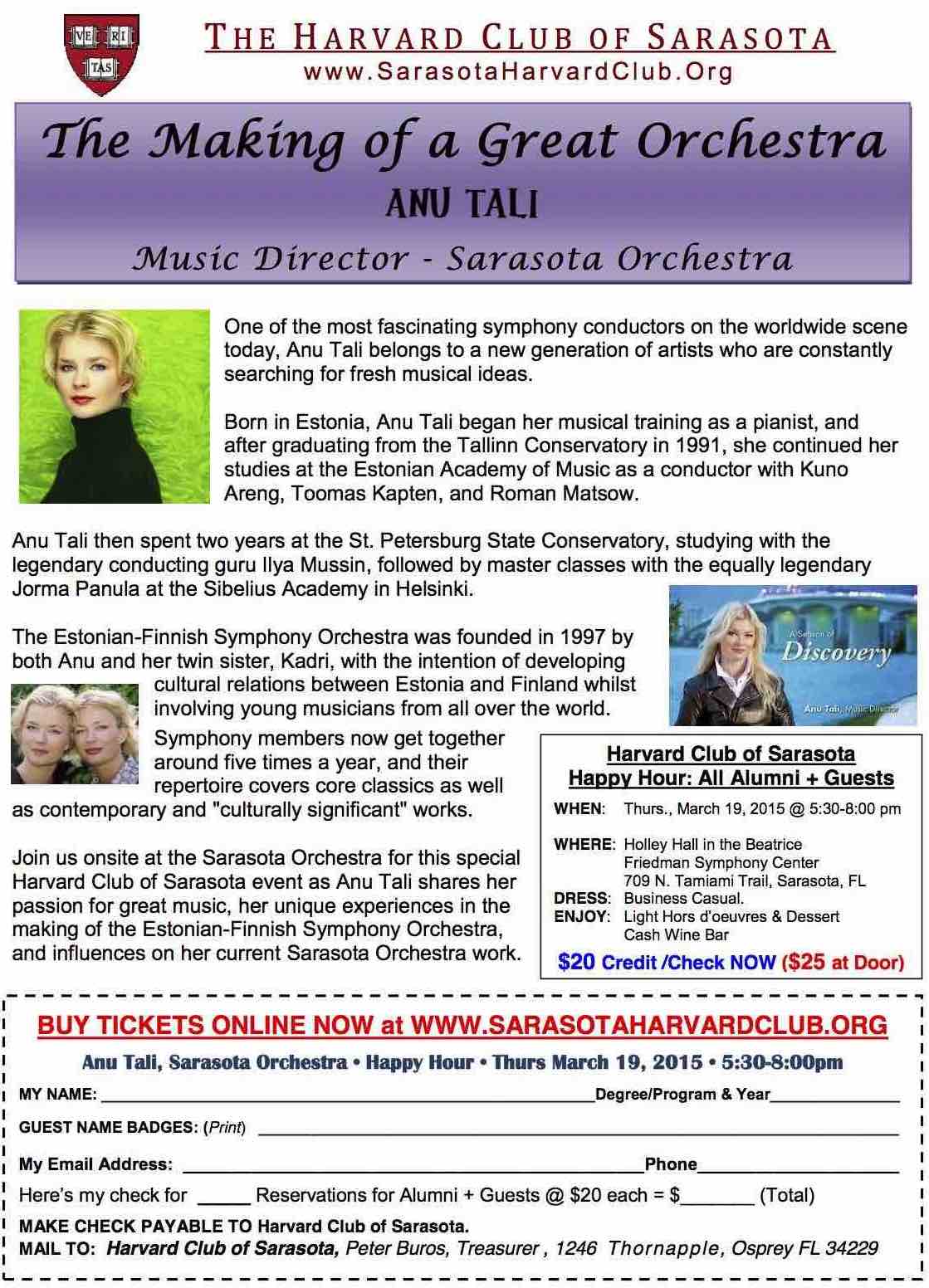 ---
Watch Video of Anu Tali: Sarasota's New "Rock Star"
ANU AND KADRI TALI DISCUSS BUILDING THE NORDIC SYMPHONY ORCHESTRA