PRESENTS OUR
NOVEMBER 15, 2019 LUNCHEON
11:30 am - 1:30 pm
@ The SARASOTA YACHT CLUB
CHOOSE YOUR TICKET OPTION BELOW!
FEATURING: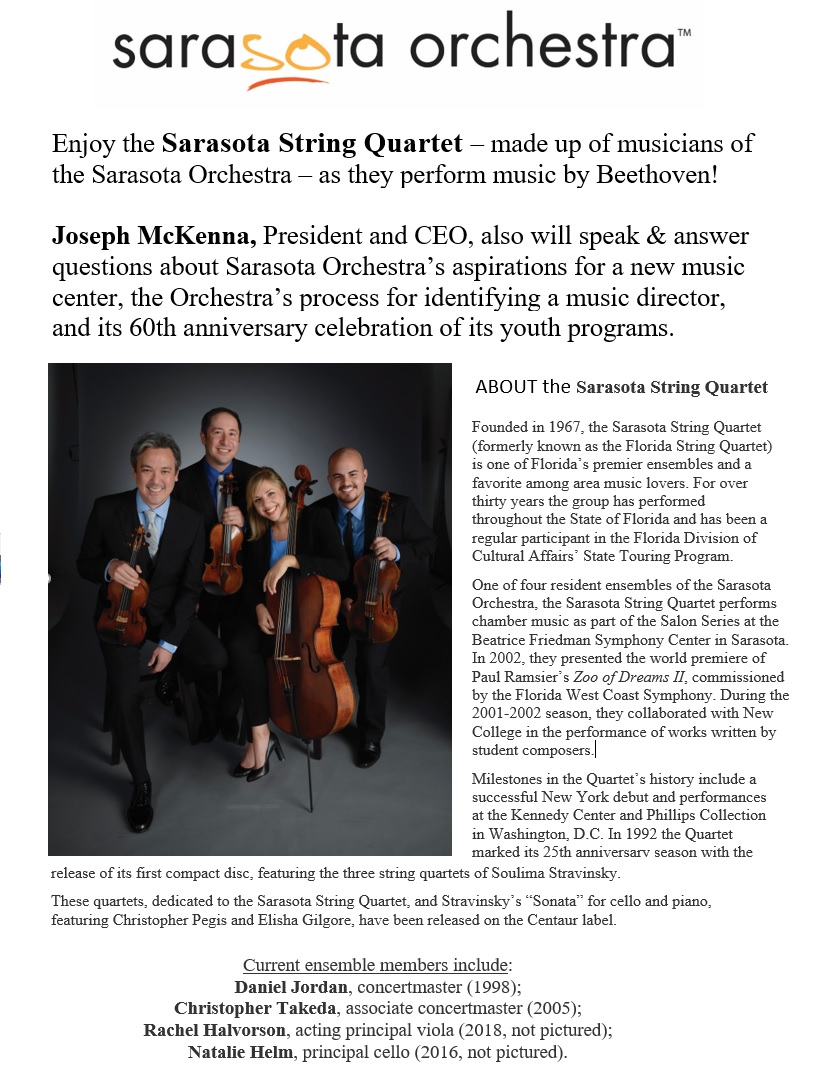 All Harvard Alumni in Sarasota, Manatee, Charlotte Counties
& all NEW/CURRENT Members of the Harvard Club of Sarasota are Welcome!
CHOOSE YOUR TICKET OPTION BELOW:
NOTE: You may PURCHASE TICKETS ONLINE for this event until midnight on November 13, 2019
as we have a deadline for submitting attendance numbers to the Sarasota Yacht Club!
Option A.
Purchase INDIVIDUAL EVENT tickets for our Nov 15, 2019 Luncheon:
(Walk-in Price: $40.00 at the door)
(Walk-in Price: $50.00 at the door)
WE LOOK FORWARD TO SEEING YOU THERE!!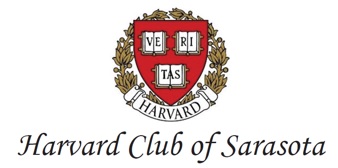 When:
11:30AM - 1:30PM Fri 15 Nov 2019, Eastern timezone

Where:
The Sarasota Yacht Club
1100 John Ringling Boulevard
Sarasota, FL 34236 United States of America
[ Get Directions ]
Look Who's Coming:
Walter Ulin
Carole Ulin
Harvard Club
Edward Williams
Neil Blacklow
Margery Blacklow
Benjamin Berman
Rosalie Peirce
Charles Peirce
William Lawson
Ashley Lawson
Becky van der Bogert
Giles van der Bogert
Elizabeth Bergmann
Carol Pettengill
Lucie Lapovsvky
David Lapovsky
Bill Stocker
Terry tocker
Philippe Koenig
Ronald Benice
Mel Horwitch
Sally Schwager
Stuart Burstein
Carolyn Burstein
Andrew Hall
Felicia Hall
Chandra Mohammed
Joan Kayser
Lauren Hersh
Sarasota Orchestra
Kathy Smith
Tom Denslow
Denslow Architects
James Goulder
Ingrid Goulder
Peter Buros
Barbara Bestwick
... a total of 35 guests.
Note: to opt out from this list please sign in, go to My Account and change your preferences under My RSVPs.