Announcing: MARCH 10, 2017 Luncheon with
Professor Timothy Patrick McCarthy
Harvard Kennedy School
Join us for our March 10, 2017 luncheon with Timothy Patrick McCarthy
as he speaks with us on:
"From Tom Paine to Twitter: The Changing Role of Media and Politics in the U.S."
Friday, March 10, 2017
11:30 am - 1:30 pm
MICHAEL'S ON EAST, SARASOTA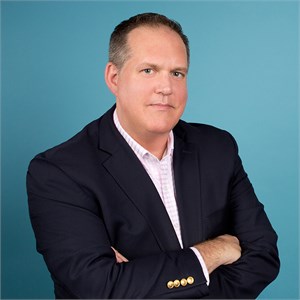 Timothy Patrick McCarthy, Core Faculty and Director at Harvard Kennedy School's Carr Center for Human Rights Policy, Quincy House Resident Scholar, Stanley Paterson Professor of American History, and Host/Director of "A.R.T. of Human Rights" at the American Repertory Theater's Loeb Drama Center, is an award-winning scholar, teacher, and activist. A historian of politics and social movements, McCarthy's work focuses on slavery and abolition, media culture and communications, protest literature and the American radical tradition, the politics of race, gender and sexuality in the United States, and global human rights. He is author or editor of five books, including The Radical Reader: A Documentary History of the American Radical Tradition (New Press, 2003), Prophets of Protest: Reconsidering the History of American Abolitionism (New Press, 2006), Protest Nation: Words That Inspired a Century of American Radicalism (New Press, 2010), The Indispensable Zinn: The Essential Writings of the People's Historian (New Press, 2012), and Stonewall's Children: Living History in the Age of Liberation, Loss, and Love, forthcoming from the New Press. A frequent media commentator, McCarthy (@DrTPM on Twitter) has been featured in several documentary films, has appeared on NPR, BBC, Air America, Bloomberg Radio, Al Jazeera, Democracy Now!, HuffPost Live and Big Think, has written for Journal for the Study of Radicalism, Journal of American History, The Sixties: A Journal of History, Politics and Culture, Souls, The Daily Beast, and the Boston Globe, and blogs regularly for The Nation and Huffington Post.
McCarthy graduated with honors in History and Literature from Harvard College, and earned his M.A., M.Phil., and Ph.D. in History from Columbia University. From 1994-98, he was a research fellow at Columbia's Institute for Research in African-American Studies, where he was founding managing editor of the journal Race & Reason (now Souls). From 2003-05, McCarthy was a visiting scholar at the Center for the Study of the American South at UNC-Chapel Hill, where he helped to launch the first phase of the "Long Civil Rights Movement" Oral History Project. In 2007-08, he was the recipient of Harvard's Charles Warren Center Fellowship for Studies in American History. He has also received fellowships from the Massachusetts Historical Society, the Oberlin College Archives, the National Endowment for the Humanities, and the Mellon and Ford Foundations.
In collaboration with the American Repertory Theater's "National Civil War Project," McCarthy is currently working on his first play, Four Harriets, about the intersecting lives of four abolitionist women—Harriet Beecher Stowe, Harriet Wilson, Harriet Jacobs, and Harriet Tubman. In June 2014, he was an artist-in-residence at the Orchard Project. In 2014-15, with the support of a Mass Humanities grant, McCarthy will host "The A.R.T. of Human Rights," a new monthly public series on art and activism co-sponsored by the American Repertory Theater and the Carr Center for Human Rights Policy.
The adopted only son and grandson of public school teachers and factory workers, McCarthy is an award-winning teacher and advisor whose courses—"American Protest Literature from Tom Paine to Tupac," "Stories of Slavery and Freedom," and "Arts of Communication"—are consistently among the most popular and highly rated at Harvard. He is the recipient of Harvard's Stephen Botein Prize for Excellence in Teaching (2000), John R. Marquand Award for Exceptional Advising and Counseling (2003), Thomas Temple Hoopes Prize for Outstanding Thesis Advising (2002, 2009), Derek Bok Center Award for Distinction in Teaching (2006-2014), and the Dean's Award for Distinction in Teaching at the Harvard Kennedy School (2009-2014). In 2013, McCarthy was honored with the Stanley Paterson Professorship in American History, the first endowed Clemente Course chair in the nation.
---
CLICK HERE TO PURCHASE Mar. 10, 2017 LUNCHEON TICKETS ONLINE @ $28 per person
---
We look forward to seeing you on Friday, March 10, 2017!!