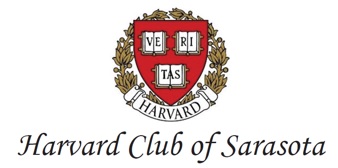 Announcing
Thursday, December 8, 2022 - Luncheon
with THE HONORABLE KYLE BATTIE
Mayor, Sarasota

11:45 am - 1:15 pm
Luncheon @Michael's On East
1212 S. East Ave.
Sarasota, FL 34229
Mayor Battie will speak on his new role as Mayor of Sarasota and facing our challenges together with dignity and respect.
---
ABOUT KYLE BATTIE
Kyle Scott Battie grew up in District 1 and graduated from Sarasota High School. He has a long family history in the community. His mother, Mrs. A Jean Battie taught in the Sarasota County School System for thirty (30) years, and his father, Henry "Hank" Battie, was one of a group of early African American entrepreneurs to establish a business downtown Sarasota at the old Quay. Growing up around his father's shop and later working in hospitality, Kyle Battie learned firsthand the challenges facing local business owners and working families in the city of Sarasota.
Since becomming a Commissioner and Vice Mayor, Kyle Battie has focused on repairing local neighborhoods and keeping them safe, redeveloping and supporting locally owned business throughout our neighborhoods and commercial corridors, and bringing high-paying jobs and economic opportunity to Sarasota residents to help ease the cost of living. Mr. Battie is also a champion working collaboratively to protect our environment and waterways.
Join us on THURSDAY, December 8th, 2022 at Michael's on East for a discussion with Mayor Battie on his efforts to improve lives throughout our greater Sarasota area!
All Harvard alumni & guests are welcome!
A great opportunity to commune with friends and connect with your greater Harvard community!!
WE LOOK FORWARD TO SEEING YOU THERE!
---
*TO JOIN THE HARVARD CLUB OF SARASOTA OR RENEW YOUR MEMBERSHIP, CLICK HERE
* TO CONTRIBUTE TO OUR CLUB'S STUDENT SCHOLARSHIP FUND & PRINCIPALS' CENTER FELLOWSHIP FUND, CLICK HERE.
*TO VIEW ALL UPCOMING 2021-2022 HARVARD CLUB OF SARASOTA EVENTS, CLICK HERE