&
RSVP BELOW!
PRE-CINCO DE MAYO
HAPPY HOUR
Tuesday, May 3, 2022
4:00 - 6:00 pm (Eastern Time Zone)
@ CLASICO ITALIAN CHOPHOUSE
1341 Main St., Sarasota, FL 34236
FOOD TASTING & 1 FREE DRINK INCLUDED per attendee!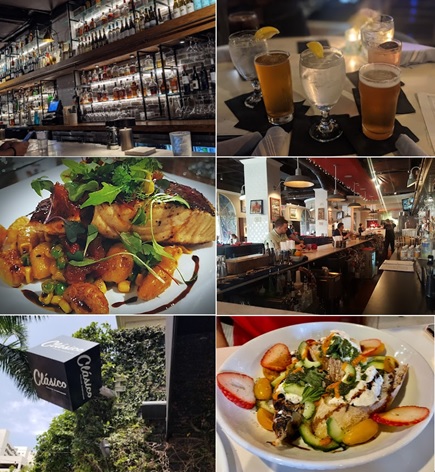 Are You Coming?
PLEASE RSVP & REGISTER EACH NAME BELOW
WE LOOK FORWARD TO SEEING YOU THERE!!
There is no cost to attend.
Purchase your Drinks and Food directly off the menu!
When:
4:00PM - 6:00PM Tue 3 May 2022, Eastern timezone

Where:
CLASICO ITALIAN CHOPHOUSE
1341 Main St.
SARASOTA, FL 34236
[ Get Directions ]
RSVP Here...
Look Who's Coming:
Manda Jordan
President, Harvard Club of Sarasota
Peter Offringa
Ivy League Club
Mark Weston
ivy league club
Laurel Cohen
irving & Enid kushner
COLUMBIA UNIVERSITY
Nancy Enander
Robert Pasco
Keith Pasco
Beverly Tramontelli
Angelo Tramontelli
Ted & Agnes Waz
ILA Holdings
andrew hall
Harvard Club Sarasota
Frank Brenner
retired attorney and venture capitalist
Felic@ia Hall
Wendy Babb
Harvard
Robert Mirak
Arlington Center Garage
Debi Osborne
Conservation Foundation of the Gulf Coast
Ina Goldberg
Kyle Hanton
Leslie Benton
Ethisphere LLC
Roz Goldberg
Jewish Federation of Sarasota
Clarissa Moore
Yale Club of the Suncoast & Ivy Club
John Hoey
Beneficial capital corp
Russell Holloway
Ivy League Club
Tess Hoey
Beneficial capital corp
Philip Rubel
Brown Ivy Club
fredric & esther jarrett
Lyndon Bonaparte
Sue Lehrer
Embassy House
Frank Edwards
Ca!therine Edwards
Lisa Siegal
DIANNA M DAVENPORT
WELLINGTON DAVENPORT
D.A. Johnson
Anne Marie Kearney
Joseph Hurd
Harvard club
Neil Scott
Michael Craig
Peter Reinheimer
Ivy League Club
Genie Sheerar
Ivy League Club
Deane Baron
Lynn Baron
jeffrey hoffman
Roy Carriker
Global Advisors LLC
Lori Carriker
Linda Cahn
Paul Marshall
Daniel Raker
ConnectPress, Ltd.
Daniel Raker
ConnectPress, Ltd.
Philip Rubel
Philip Rubel
FRANK EDWARDS
FRANK EDWARDS
Elaine Gustafson
Yale Club of the Suncoast
John Hoey
Beneficial capital corp
... a total of 56 guests.
Note: to opt out from this list please sign in, go to My Account and change your preferences under My RSVPs.