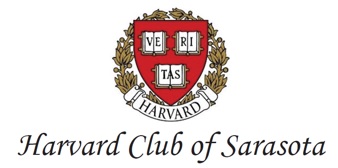 Announcing
Thursday, January 20, 2022 - Luncheon
with Richard Russell
General Director, Sarasota Opera

11:45 am - 1:15 pm
Luncheon @Michael's On East
1212 S. East Ave.
Sarasota, FL 34229
Richard Russell will speak on "Running an Opera Company During a Pandemic and the Future of the Arts in a Post-COVID World"
---
ABOUT RICHARD RUSSELL
Richard Russell is General Director of Sarasota Opera. A former singer, he performed with the company for four seasons beginning in 1989 as an apprentice artist, studio artist, and principal. Among the roles he performed in other regional opera companies were Hoffman in The Tales of Hoffman, Eisenstein in Die Fledermaus, Rodolfo in La bohème, and the title role in Andrea Chenier. As a concert artist he sang the world premiere Lewis Rosengarten's Three Poems by Arnaut Daniel for Tenor and Orchestra with the Alabama Symphony. He returned to the stage to sing Emperor Altoum in Turandot for Sarasota Opera in 2019.
After transitioning out of professional performing, he joined Citigroup's Emerging Markets Sales and Trading group and where he was a Vice-President and Global Webmaster for eCommerce efforts across Citigroup's over 30 emerging markets countries in Latin America, Asia, Central and Eastern Europe, and Africa.
In 2005 he accepted the position of Director of Marketing at Sarasota Opera. He left in 2010 to become General Director of Princeton-based Opera New Jersey, where he was in charge of both the artistic and administrative sides of the company. He returned to Sarasota in 2012 to become Executive Director.
During his tenure, Sarasota Opera has increased individual giving by over 50%, more than doubled its endowment, and completed its world-renowned Verdi Cycle. Mr. Russell managed the construction and fundraising for the new Steinwachs Artist Residences for Sarasota Opera, which encompasses 30 units housing up to 70 artists and the purchase of a 30,000 costume collection to support Sarasota Opera's production and greatly expand its rental business.
He holds Bachelor's and Master's degrees in voice performance and choral conducting from Indiana University's Jacobs School of Music.
All Harvard alumni & guests are welcome!
A great opportunity to commune with friends and connect with your greater Harvard community!!
WE LOOK FORWARD TO SEEING YOU THERE!
---
*TO JOIN THE HARVARD CLUB OF SARASOTA OR RENEW YOUR MEMBERSHIP, CLICK HERE
* TO CONTRIBUTE TO OUR CLUB'S STUDENT SCHOLARSHIP FUND & PRINCIPALS' CENTER FELLOWSHIP FUND, CLICK HERE.
*TO VIEW ALL UPCOMING 2021-2022 HARVARD CLUB OF SARASOTA EVENTS, CLICK HERE