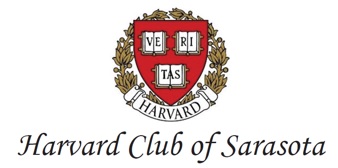 February 11, 2022 H-Y-P* Luncheon

Princeton Professor
DAVID W. MILLER, Ph.D.
Director of the Princeton University Faith & Work Initiative (FWI) at the Keller Center for Innovation, Lecturer, & Senior Professional Specialist in Ethics

*Friday, February 11, 2022
11:45 am - 1:15 pm
@Michael's On East
1212 S. East Ave.
Sarasota, FL 34239

---
Join us again this year for our annual joint luncheon celebration with your local Harvard, Yale, & Princeton alumni clubs in Sarasota, Manatee, & Charlotte Counties on Florida's Suncoast!
*NOTE: We will follow joint Club protocols for gathering in person using the widely adopted Sarasota Arts communities' standards, allowing all attendees to choose for themselves whether and how to participate while ensuring the safety of all our members, guests, and speakers.

Each member and guest attending will either show a negative Covid-19 test within 72 hours prior to the event or proof that the member or guest has been fully vaccinated 14 days prior to the event. Proof of a negative Covid-19 test will need to be updated for each event.

If a member or guest who is fully vaccinated prefers to avoid bringing proof of vaccination to events, he or she may send a photocopy of the proof of vaccination to ojjanney@outlook.com or fax it to (941) 847-0990 at least 24 hours prior to the event.
We thank you for your commitment to ensuring health and safety standards for all.

All Harvard, Yale, & Princeton alumni & guests are welcome!
A great opportunity to commune with friends and connect with your greater Harvard-Yale-Princeton community!!
WE LOOK FORWARD TO SEEING YOU THERE!
---
*TO JOIN THE HARVARD CLUB OF SARASOTA OR RENEW YOUR MEMBERSHIP, CLICK HERE
* TO CONTRIBUTE TO OUR CLUB'S STUDENT SCHOLARSHIP FUND & PRINCIPALS' CENTER FELLOWSHIP FUND, CLICK HERE.
*TO VIEW ALL UPCOMING 2021-2022 HARVARD CLUB OF SARASOTA EVENTS, CLICK HERE