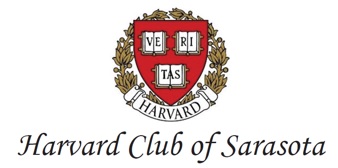 February 11, 2022 H-Y-P* Luncheon

Introducing:
JUSTUS DOENECKE
Princeton M.A.'62 & Ph.D.'66 in History
&
New College of Florida Professor Emeritus of History

*Speaking on "Ending the Cold War"
& the Ukraine / Russian Conflict
(Q&A to follow)
Friday, February 11, 2022
11:45 am - 1:15 pm
@Michael's On East
1212 S. East Ave.
Sarasota, FL 34239

ABOUT JUSTUS DOENECKE
Justus Doenecke is an American historian, writer, and professor. His 2000 book, Storm on the Horizon: The Challenge to American Intervention,
1939-1941, received the Herbert Hoover Book Award from the Herbert Hoover Presidential Library and Museum for best book on any topic of American history within the years 1914–64, the years of Hoover's public life. Doenecke was an Instructor of History at Colgate University from 1963 to 1964, and was instructor, then assistant professor, at Ohio Wesleyan University from 1965 to 1969. He rose from assistant professor to full professor at New College of Florida (from 1975 to 2001 New College of the University of South Florida) from 1966 to 2005, before being named Professor Emeritus of History in 2005.
Doenecke is the author of more than ten books, and his new book, More Precious Than Peace: A New History of America in World War I, will be out in March 2022, published by Notre Dame Press. Doenecke has written books on a variety of topics, including: the Presidency of James A. Garfield and Chester A. Arthur, the United States' entry into World War I, the New Deal, Franklin D. Roosevelt's general foreign policy, World War I, World War II, and the Cold War. Doenecke has also contributed to various reference books and has written articles and book reviews for scholarly journals. His documentary edition of the America First Committee won the Arthur S. Link Prize for Documentary Editing from the Society for Historians of American Foreign Relations.
He graduated magna cum laude from Colgate University in 1960 with his Bachelor of Arts degree and earned his Master's and Ph.D. degrees in History from Princeton University in 1962 and 1966, respectively.
---
Join us again this year for our annual joint luncheon celebration with your local Harvard, Yale, & Princeton alumni clubs in Sarasota, Manatee, & Charlotte Counties on Florida's Suncoast!
*NOTE: We will follow joint Club protocols for gathering in person using the widely adopted Sarasota Arts communities' standards, allowing all attendees to choose for themselves whether and how to participate while ensuring the safety of all our members, guests, and speakers.

Each member and guest attending will either show a negative Covid-19 test within 72 hours prior to the event
OR
CDC (or other official vaccination) record showing each patron is fully vaccinated against COVID-19 (at least 14 days since the final dose), which may be voluntarily presented at the door as an acceptable alternative to negative COVID-19 test results.

If a member or guest who is fully vaccinated prefers to avoid bringing proof of vaccination to the event, he or she may send a photocopy of the proof of vaccination to ojjanney@outlook.com at least 24 hours prior to the event.
We thank you for your commitment to ensuring health and safety standards for all.

All Harvard, Yale, & Princeton alumni & guests are welcome!
A great opportunity to commune with friends and connect with your greater Harvard-Yale-Princeton community!!
WE LOOK FORWARD TO SEEING YOU THERE!
---
*TO JOIN THE HARVARD CLUB OF SARASOTA OR RENEW YOUR MEMBERSHIP, CLICK HERE
* TO CONTRIBUTE TO OUR CLUB'S STUDENT SCHOLARSHIP FUND & PRINCIPALS' CENTER FELLOWSHIP FUND, CLICK HERE.
*TO VIEW ALL UPCOMING 2021-2022 HARVARD CLUB OF SARASOTA EVENTS, CLICK HERE