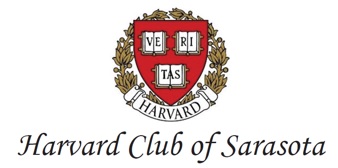 Announcing
February 2022 H-Y-P* Luncheon

*Princeton Speaker
To Be Announced Soon!
~~~~~
Friday, February 11, 2022
11:45 am - 1:15 pm
@Michael's On East
1212 S. East Ave.
Sarasota, FL 34239
Please Note: Also Available Now!!
Paid Club Members may purchase the "6-Pack" before Nov. 11, 2021 @5pm ET for the reduced price of $192 ($32/ticket)
(Member Luncheon pricing is usually $35/ticket)!

---
Join us again this year for our annual joint luncheon celebration with your local Harvard, Yale, & Princeton alumni clubs in Sarasota, Manatee, & Charlotte Counties on Florida's Suncoast!
All Harvard, Yale, & Princeton alumni & guests are welcome!
A great opportunity to commune with friends and connect with your greater Harvard-Yale-Princeton community!!
WE LOOK FORWARD TO SEEING YOU THERE!
---
*TO JOIN THE HARVARD CLUB OF SARASOTA OR RENEW YOUR MEMBERSHIP, CLICK HERE
* TO CONTRIBUTE TO OUR CLUB'S STUDENT SCHOLARSHIP FUND & PRINCIPALS' CENTER FELLOWSHIP FUND, CLICK HERE.
*TO VIEW ALL UPCOMING 2021-2022 HARVARD CLUB OF SARASOTA EVENTS, CLICK HERE