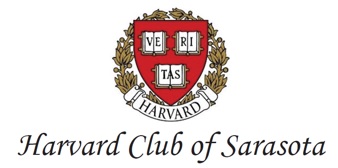 Announcing
Friday, January 14, 2022 Luncheon
with Jennifer Bencie, MD, MSA

Friday, January 14, 2022
11:45 am - 1:15 pm
@Michael's On East
1212 S. East Ave.
Sarasota, FL 34229
---
Dr. Bencie will speak on The Local Public Health Response to the Covid-19 Pandemic
For the past two years, Dr. Jennifer Bencie and her team at the Florida Department of Health-Manatee have responded to the pandemic at the county level. Using the Incident Command Structure (ICS) and coordinating with many community partners, the Health Department has lead the effort to mitigate this virus on our coast.
Dr. Bencie, who is the County Health Officer, will discuss the many roles of public health during this crisis, from disease investigation to messaging about the importance of prevention. She will also talk about the other services that continue to be provided at the Health Department, even during a public health emergency.
---
ABOUT JENNIFER BENCIE, MD, MSA

In August 2009, Jennifer Bencie became the County Health Officer for the Florida Department of Health in Manatee County. She oversees a staff of 120, and a $10 million budget. The agency is involved in many population health initiatives, including worksite wellness, school health and environmental monitoring. Dr. Bencie previously served as Director of the Division of Emergency Medical Operations for the Florida Department of Health in Tallahassee. The Division oversees the state's health and medical preparedness and response system, as well as the state's trauma centers and EMS providers. Including federal grants, the division budget was approximately $200 million.
In her more than 25 years with the Department of Health, Dr. Bencie has also served in leadership roles in the health departments in Orange, Seminole, Miami-Dade and Bay counties. Dr. Bencie is a current Adjunct Professor at Lake Erie College of Osteopathic Medicine and a former professor at Florida State University's College of Medicine, Everglades University and the University of Central Florida.
Dr. Bencie is a board member of Manatee Memorial Hospital, Centerstone of Florida, the Manatee Healthcare Alliance, the South Florida Museum, the local Ivy League Club, and the Arts and Health Coalition of Sarasota/Manatee.
Jennifer received her undergraduate degree from Brown University, her medical degree from UAG, Mexico and her master's degree in health administration from Central Michigan University at Fort Gordon, Georgia. Her interests include rowing, beagle rescue and travel.
All Harvard alumni & guests are welcome!
A great opportunity to commune with friends and connect with your greater Harvard community!!
WE LOOK FORWARD TO SEEING YOU THERE!
---
*TO JOIN THE HARVARD CLUB OF SARASOTA OR RENEW YOUR MEMBERSHIP, CLICK HERE
* TO CONTRIBUTE TO OUR CLUB'S STUDENT SCHOLARSHIP FUND & PRINCIPALS' CENTER FELLOWSHIP FUND, CLICK HERE.
*TO VIEW ALL UPCOMING 2021-2022 HARVARD CLUB OF SARASOTA EVENTS, CLICK HERE