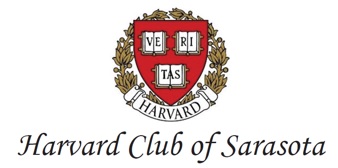 Please Join us on Friday, April 9, 2021 @ 12 noon
for our Club's Annual Meeting of Members
(held virtually this year)
& a discussion on
"Higher Education: Locally and Globally, Present and Future"
featuring
Dr. Donal O'Shea,
New College of Florida President & Professor of Mathematics

The knowledge explosion, rapid economic change, and the pandemic have brought significant changes to higher education and academia. Different institutions will have to adapt to meet the needs of students and the communities they serve, and how they adapt will necessarily differ depending on the nature and circumstances of each institution.
In this talk, Dr. O'Shea will examine some of the trends and the particular challenges and opportunities different institutions and types of institutions face, with especial emphasis on research one universities (e.g. Harvard) and on liberal arts colleges (e.g. New College). As higher education evolves, collaboration among institutions will become ever more crucial.
---
ABOUT DR. DONAL O'SHEA, New College of Florida President & Professor of Mathematics
Dr. Donal O'Shea officially assumed his post as New College of Florida's fifth president on July 1, 2012, following the retirement of Dr. Gordon E. "Mike" Michalson Jr. Before coming to New College, O'Shea was the dean of faculty and vice president for academic affairs at Mount Holyoke College (South Hadley, Mass.), a top ranked private liberal arts women's college.
A Harvard-trained mathematician and an avowed advocate of liberal arts education, O'Shea had been at Mount Holyoke since 1980. He previously headed sponsored research and chaired the college's mathematics department. During his 14-year tenure as Mount Holyoke's dean, O'Shea diversified the faculty, increased external funding, introduced post-tenure review, improved leave policies, made teaching load equitable, established professional programs and shepherded creation of a fiber optic network linking the Five Colleges Consortium in western Massachusetts.
He also introduced a first-year program to support new students in their transition to college, internationalized the curriculum, formed a group of presidents and deans of women's universities around the world, started collaborative programs among northeast liberal arts colleges for department chair development, oversaw four building projects (including a $32 million science construction and renovation project) and consolidated science and arts programming and planning. In addition, he directed an $11.5 million project, funded by the Mellon Foundation, to allow students to couple their academic experience with off-campus pre-professional experiences.
O'Shea earned his undergraduate degree in mathematics from Harvard University and his master's and doctorate from Queen's University in Kingston, Ontario, a prominent Canadian Research I university. He was a visiting professor in major universities in the U.S. and abroad (U. of Cambridge, UK; U. of Miami; U. of Hawaii; Universität Kaiserlautern, Germany; U. of Massachusetts, Amherst; Institut des Hautes Etudes Scientifiques, Bures-sur-Yvette, France). He has seven books and monographs to his credit, numerous research articles and book translations from Russian and French.
O'Shea's awards include Queen Elizabeth Dissertation Fellowship 1978; NSERC Postdoctoral Research Fellowship 1981 (declined) and 1983-85; Alexander von Humboldt Fellowship 1986-87; Council of Independent Colleges CAO Service Award 2007, and the Peano Prize 2008.
In recent years, his professional activities have included organizer of the Women's Education Worldwide meeting in Sydney, Australia; consulting for Effat University, Jeddah, Saudi Arabia; and American Mathematics Society (AMS) strategic planning for Joint Mathematics Meetings in San Francisco.
Born in St. John, New Brunswick, Canada, O'Shea and his wife, Mary Barker O'Shea, have four grown children. His hobbies include opera, cooking and spending time with his family.
---
This is a FREE event, but registration is required (registration link below).
After the discussion, there will be time for Q&A. Please utilize the Q&A function in Zoom Webinar. We will take as many questions as time allows. The webinar will last for approximately one hour.
---
Don't miss it!
When:
Friday, April 9, 2021
Time:
12:00 - 1:00 PM ET
Please Click Here to Register for the Webinar!
(After registration, you will receive an Order Confirmation email that includes the Zoom Webinar ATTENDEE information!)
---
All
Members of the Harvard Club of Sarasota, Harvard alumni, and Guests are Welcome!
WE LOOK FORWARD TO "SEEING" YOU THERE!!