Friday, NOV 16 LUNCHEON: Benderson Bets BIG in Florida. The Mall, The Rowing, Etc.
World Class Malls, Rowing and Land Development plans are on the table at Benderson Development's Sarasota HQ. Randy Benderson continues his father Nathan's vision with a laser focus on Florida. "If we build it, they will come!" At Michael's On East
ABOUT THE COMPANY:
Benderson Development Corp. develops, owns and manages over 40 million square feet of real estate in 38 states in the US and Canada. The company led by CEO Randy Benderson maintains headquarters in Sarasota and Buffalo NY. It has built and managed:
350+ retail stores and shopping centers for retail chains and developers in 38 states from Florida to Alaska.
40+ hotels from Ontario to Florida under the Carlson, Choice, Hilton, Holiday Inn and Marriott brands.
33+ office and industrial buildings in the Northeast and Southeast for commercial real estate owners.
A 55+ residential housing community in Port Charlotte, FL
THE ROWING:
The Nathan Benderson World Class Rowing Park is finishing the $20 million Phase 1 on the the south edge of the new mall site. The $15 million Cattlemen Road extension continues alongside the $5 million state funded Phase 2 of the rowing facility with a three-story tower, press room and VIP viewing area.

THE MALL:
Ground-breaking occurred on Oct. 15 for "The Mall at University Town Center", only the 2nd Mall in the US under construction in 2012. It's being developed for $315 million with Taubman Centers,Inc., developer of Tampa's International Plaza.
THE MYSTERY TENANTS:
You must attend the luncheon to hear more about the about new mystery tenants coming from Europe, Japan, New York, and Seattle who are CENSORED , CLASSIFIED , REDACTED , and TOP SECRET to name a few.

>>Buy "BENDERSON BETS BIG" Luncheon Tickets ONLINE @ $25 with MasterCard, Visa <<
SIGN IN FIRST! to Auto-Fill Your Name & Address. Only YOU can Fill-In Your Credit Card Form.
OR
>> To Download Event Flyer & MAIL CHECK, CLICK HERE<<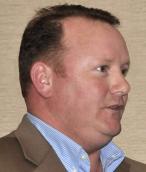 ABOUT PAUL BLACKKETTER, EXECUTIVE DIRECTOR
Paul Blackketter is Executive Director of Planning for Benderson Development Corp. For the past 6 years, one of his assignments has been guiding the evolution and development of Nathan Benderson World Class Rowing Park at I-75 and University Parkway.

Blackketter has traveled the world to meet with International Olympic Committee, Rowing Federation, World Senior and Junior Rowing and top US rowing coaches to ensure the Sarasota course is a world class design. Already, the Italian rowing delegation plans to bring their entire team to Sarasota to train in 2013. When the rowing venue is complete, it's slated to be called the Florida World Aquatic Center.


OCTOBER 15, 2012 GROUND-BREAKING FOR "THE MALL AT UNIVERSITY TOWN SQUARE"

Community Officials join Taubman and Benderson Development for a ceremonial ground breaking of The Mall at University Town Center in Sarasota, Fla. Pictured left to right: Sharon Hillstrom, Manatee Economic Development Corp.; Mark Huey, Economic Development Corp. of Sarasota County; Christine Robinson, Chair of Sarasota County Commission; Congressman Vern Buchanan; Randy Benderson, Benderson Executive Director; Bill Taubman, Taubman Chief Operating Officer; Shaun Benderson, Benderson Executive Vice President; John Chappie, Chairman Manatee County Commission, and Sarasota County Commissioners Nora Patterson and Joe Barbetta. (PRNewsFoto/Taubman Centers, Inc.)
>> Buy "BENDERSON BETS BIG" Luncheon Tickets ONLINE @ $25 with MasterCard, Visa <<
TO AUTO-FILL NAME & ADDRESS FORM, SIGN IN 1ST BEFORE BUYING TICKET.
WE DO NOT SAVE YOUR CREDIT CARD.